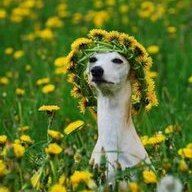 Joined

Jul 16, 2017
Messages

2
Reaction score

1
Homebase
Hello all! My name is Daryl Howl, and I'm a 20 y/o transguy from a little town called Willsboro, NY. I've not started traveling yet for a number of different reasons, but I aim to soon and hope to meet many cool people along the way. Im honestly kind of scared to travel on my own cause I'm trans. Plus, I'm not sure how I'd continue on T while traveling.
On a different note, I'm not real sure where I want to go yet either. I'm thinking west may be my best bet, as people seem to be pretty open-minded out there, and plus the beautiful landscape is always welcoming. I'm hoping maybe I could meet up with a group of folks who have similar goals and challenges.
The biggest reason I want to travel (besides seeing the country) is to find a real family. My own family isn't the greatest or most understanding, and I'm hoping that perhaps my chosen family would be more loving and accepting. I just want to find something better than this.
As far as my likes, I LOVE music (namely rock n roll and bluegrass, even better if they're together) and art of any kind, and I hope to spend the rest of my life doing these two things. I really just want to play music for a living, and see the world while doing it. I love to write, paint, draw, sing and learn about all sorts of things, especially esoteric things and cultural history.
If anyone has any tips on how to start journeying, especially tips for trans people who are travelling, all would greatly be appreciated! I'm sorry this got kind of lengthy, but thank you all for your welcome!
Last edited: