Joined

Nov 4, 2018
Messages

139
Age

25
Location
Website
I figured that while she's moderately clean I should post some pictures of the van setup I'm working with!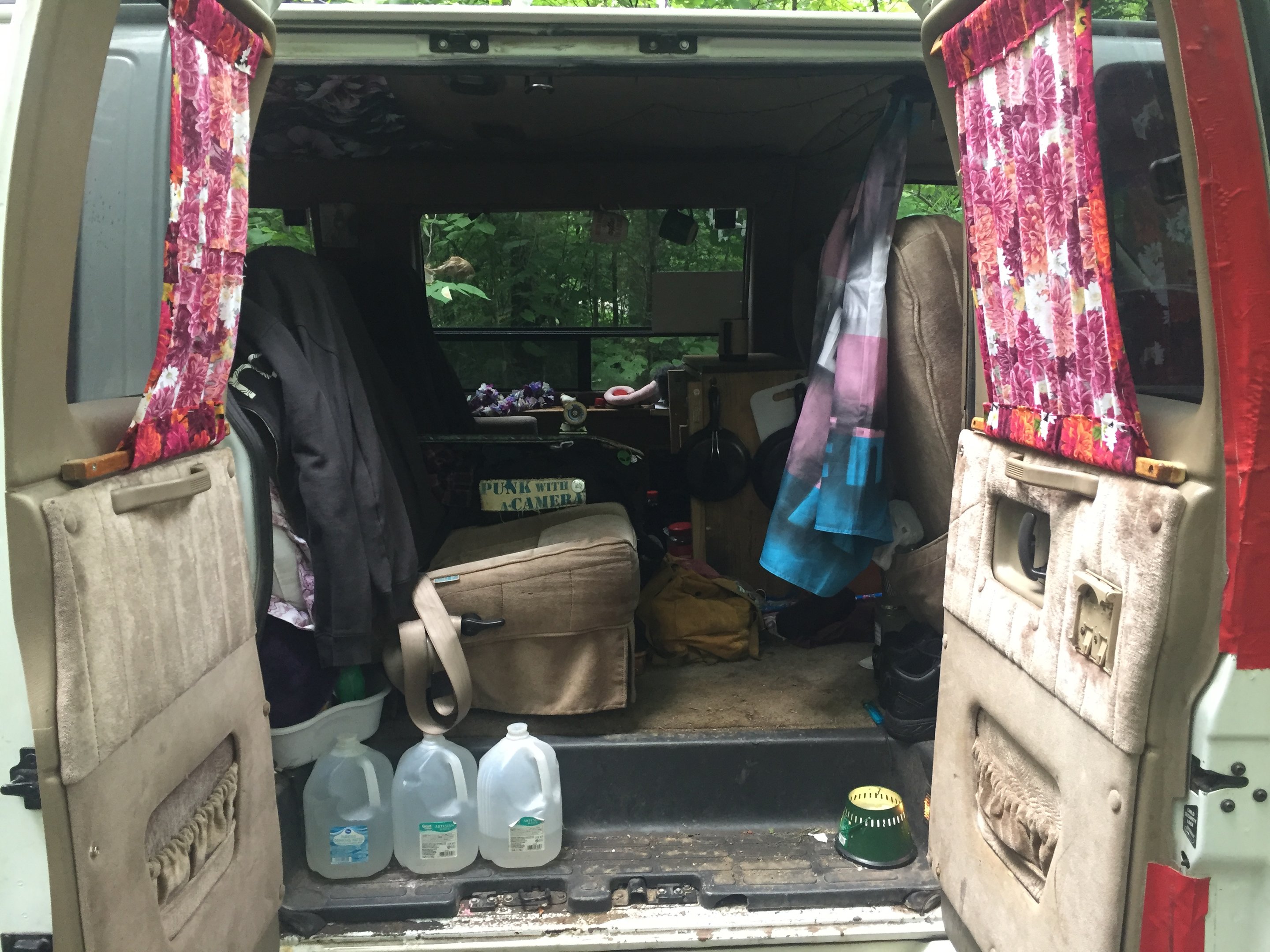 What's up STP, welcome to my crib.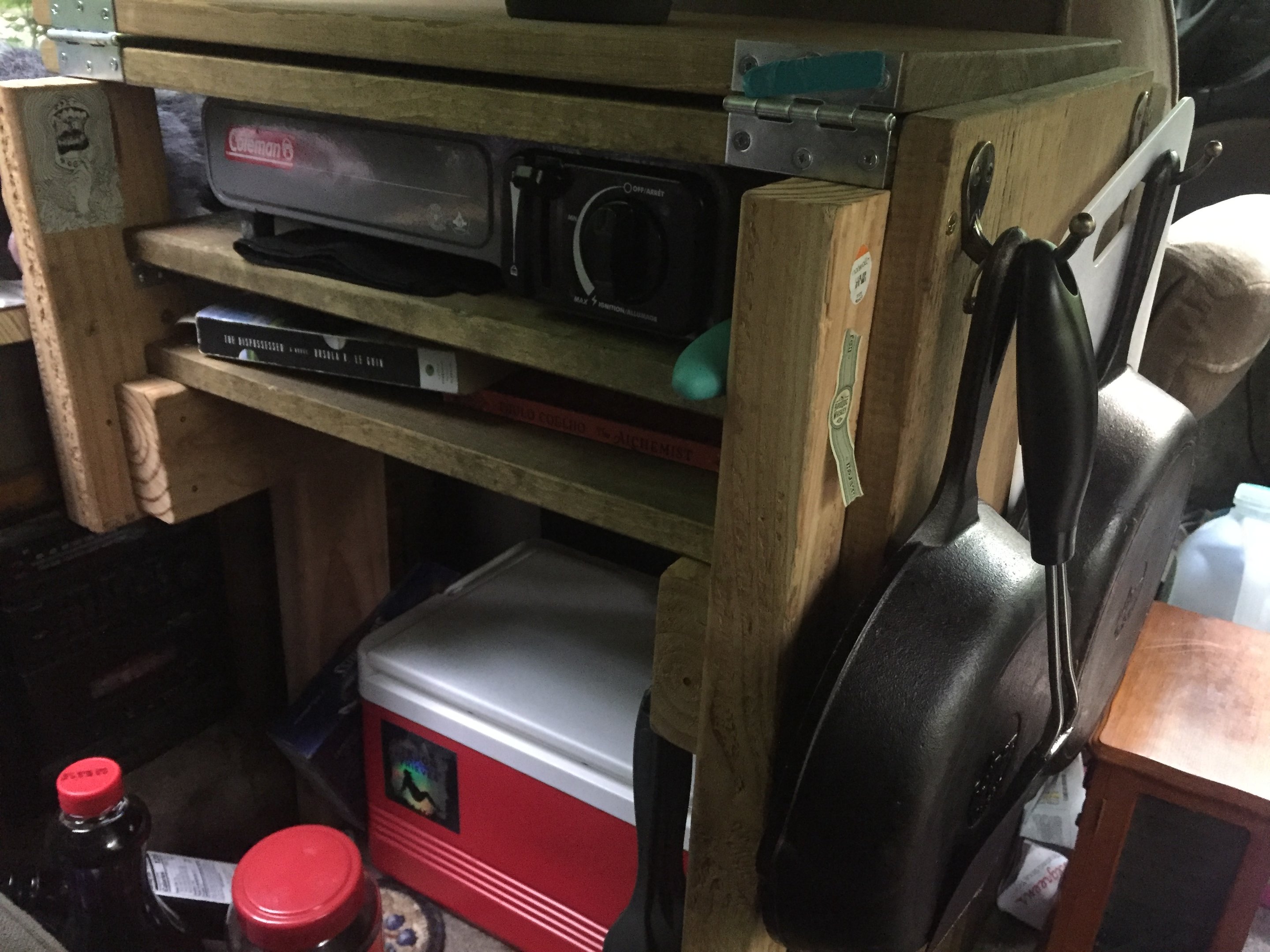 This is the kitchen. Super low tech right now and I wanna redo it when I get off the road again, but for now it's what I got! Built this whole setup myself, got two sizes of cast iron, the small one works perfectly for inside the van and doing stealth shit, and the big one is perfect for cooking for friends. Also got a cutting board for prepping fresh veggies and such. The stove runs on butane canisters, which hold up pretty well for the mostly minimal cooking and coffee brewing I'm doing. The shelf it's sitting on also can be removed and the whole stove taken out to replace the canisters, and also to bring outside the van if I'm cooking for more than just myself. The top part of the table folds down like an airplane tray table, to give me more counter space while cooking, and keeps the stove covered when not in use.
Cooler is just a regular cooler. I have an weird ice pack that keeps shit cold (like food safety temp) for like two days or so, and I've been keeping it in freezers when I visit my friends and/or partners.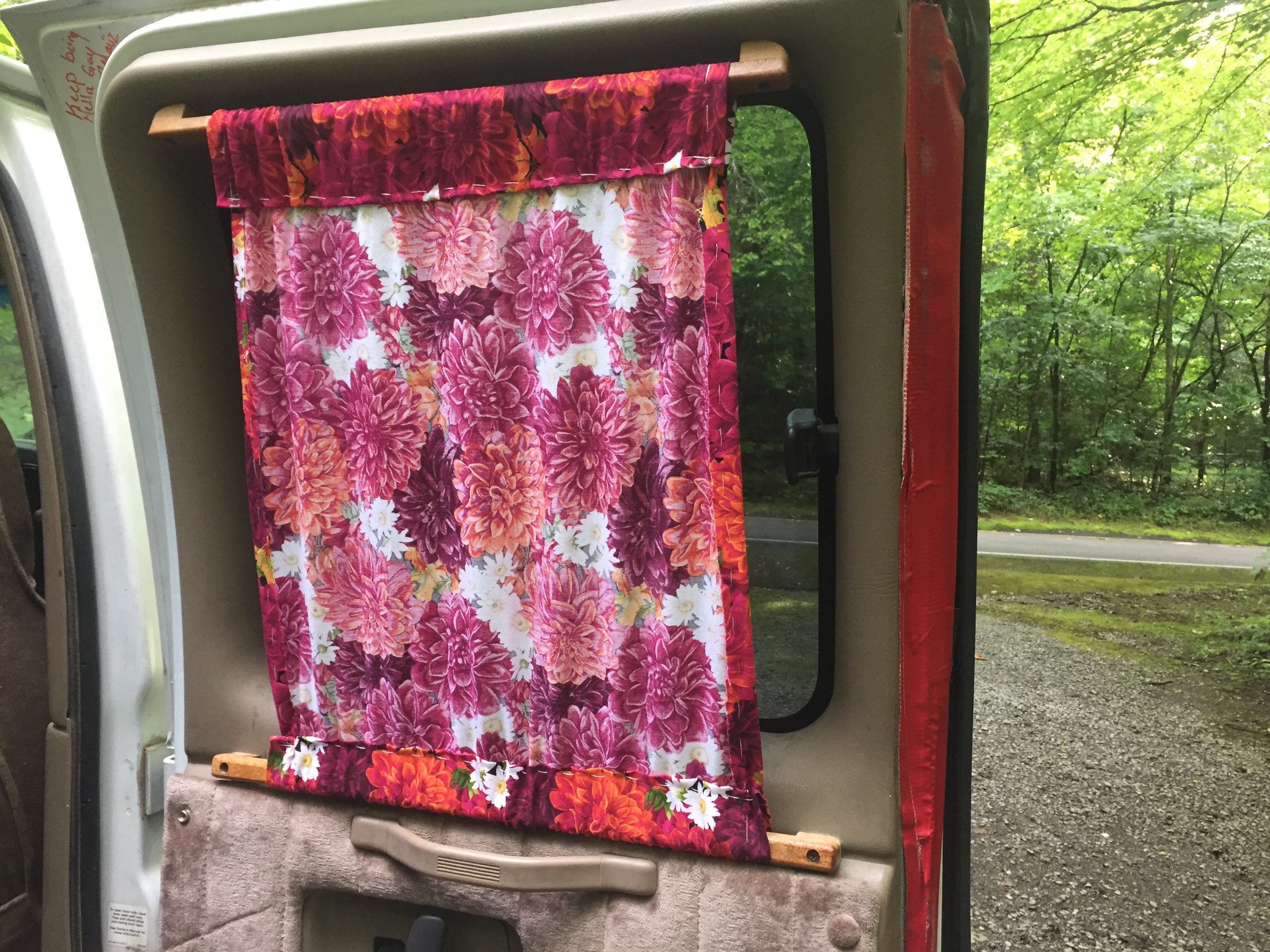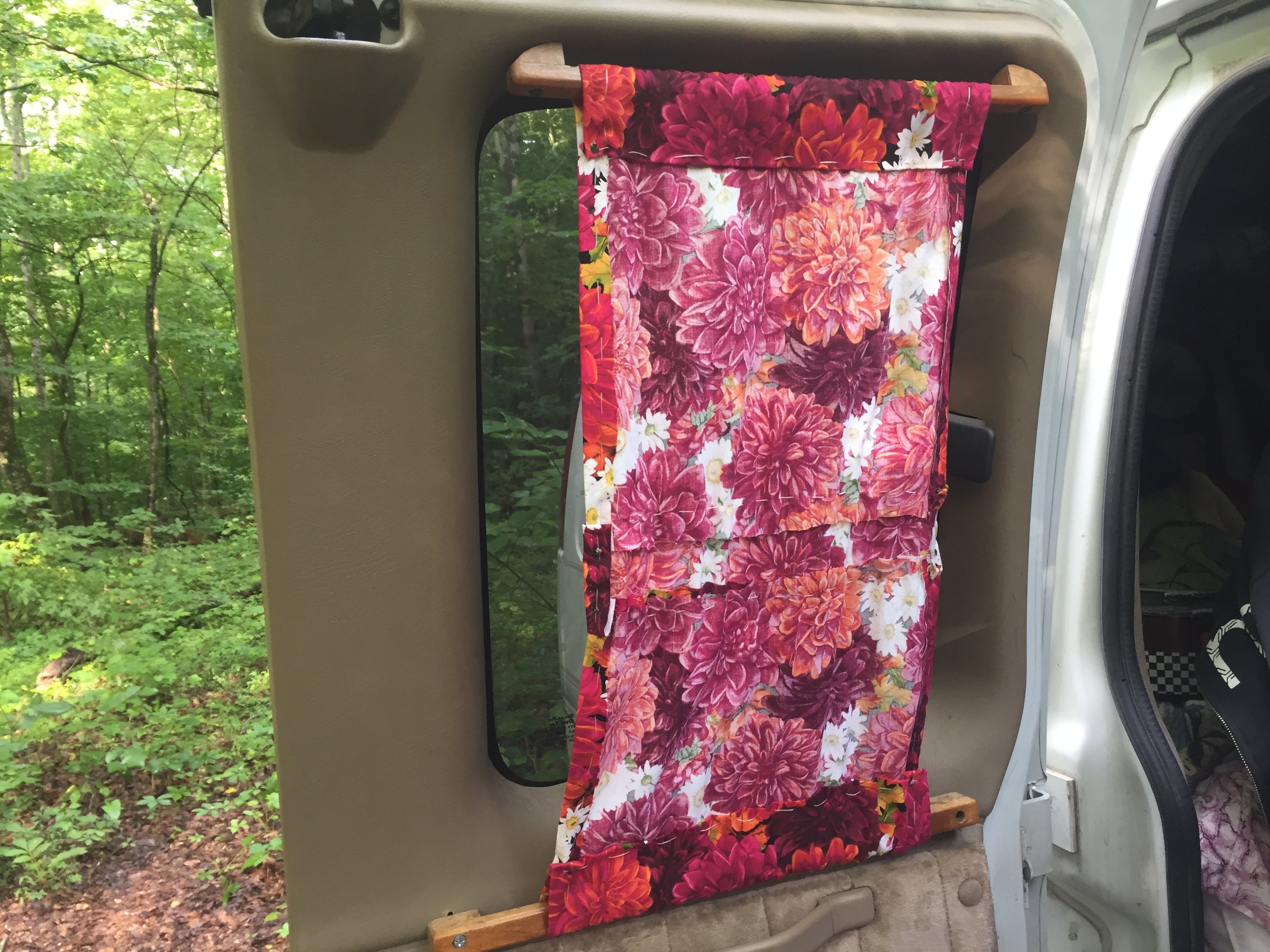 Hand-sewn curtains that I'm super proud of. They're nice and opaque when looking in through the window and let just enough sunlight through in the mornings to slowly wake me up. They also like gorgeous in the glow of a campfire.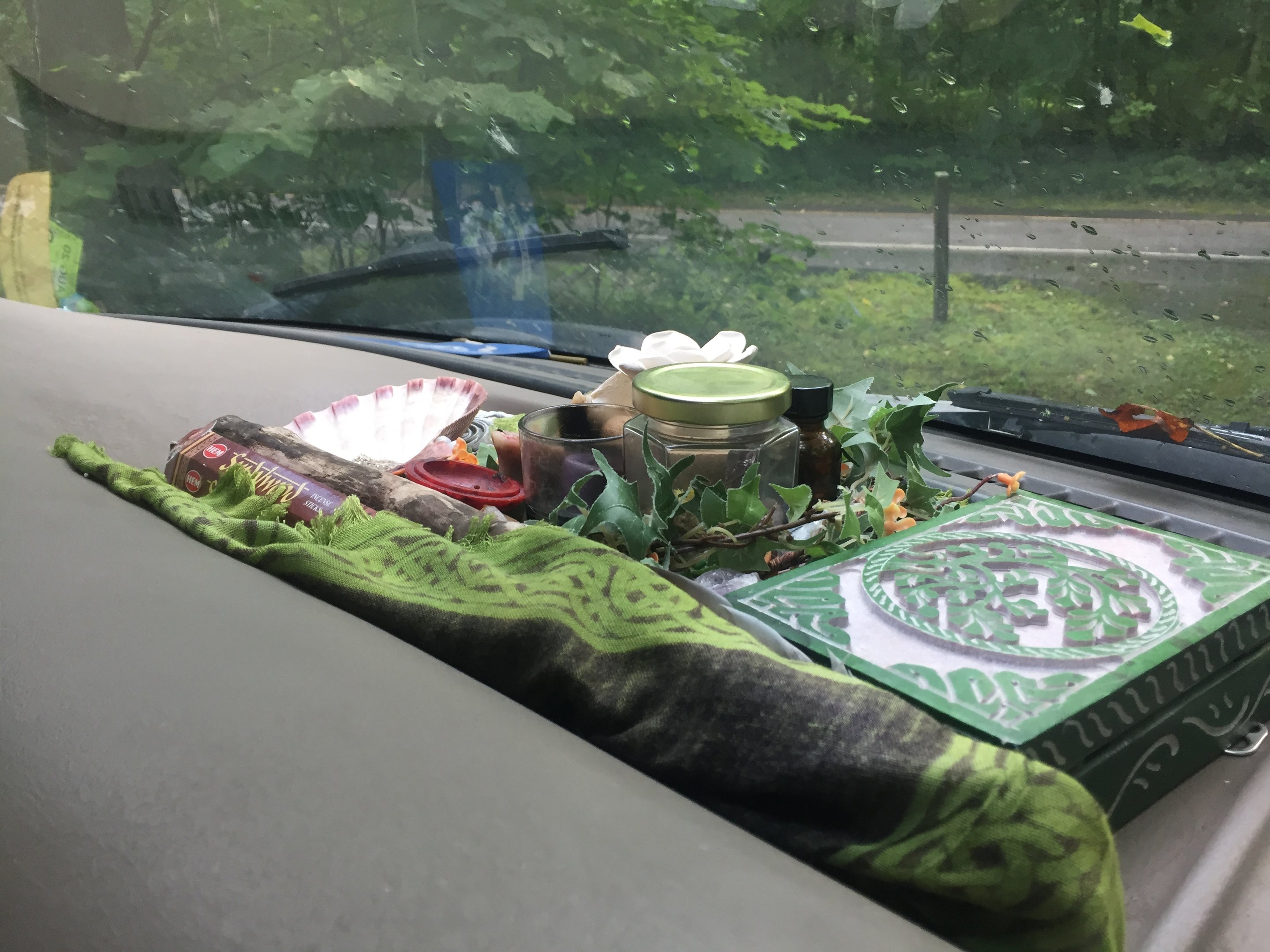 I've got my altar space set up in front of the passenger seat, and everything stays in its place even when navigating super rough roads. On-the-go paganism, and I always smile at the notion of someone seeing me doing some spooky candlework in the corner of a Walmart parking lot.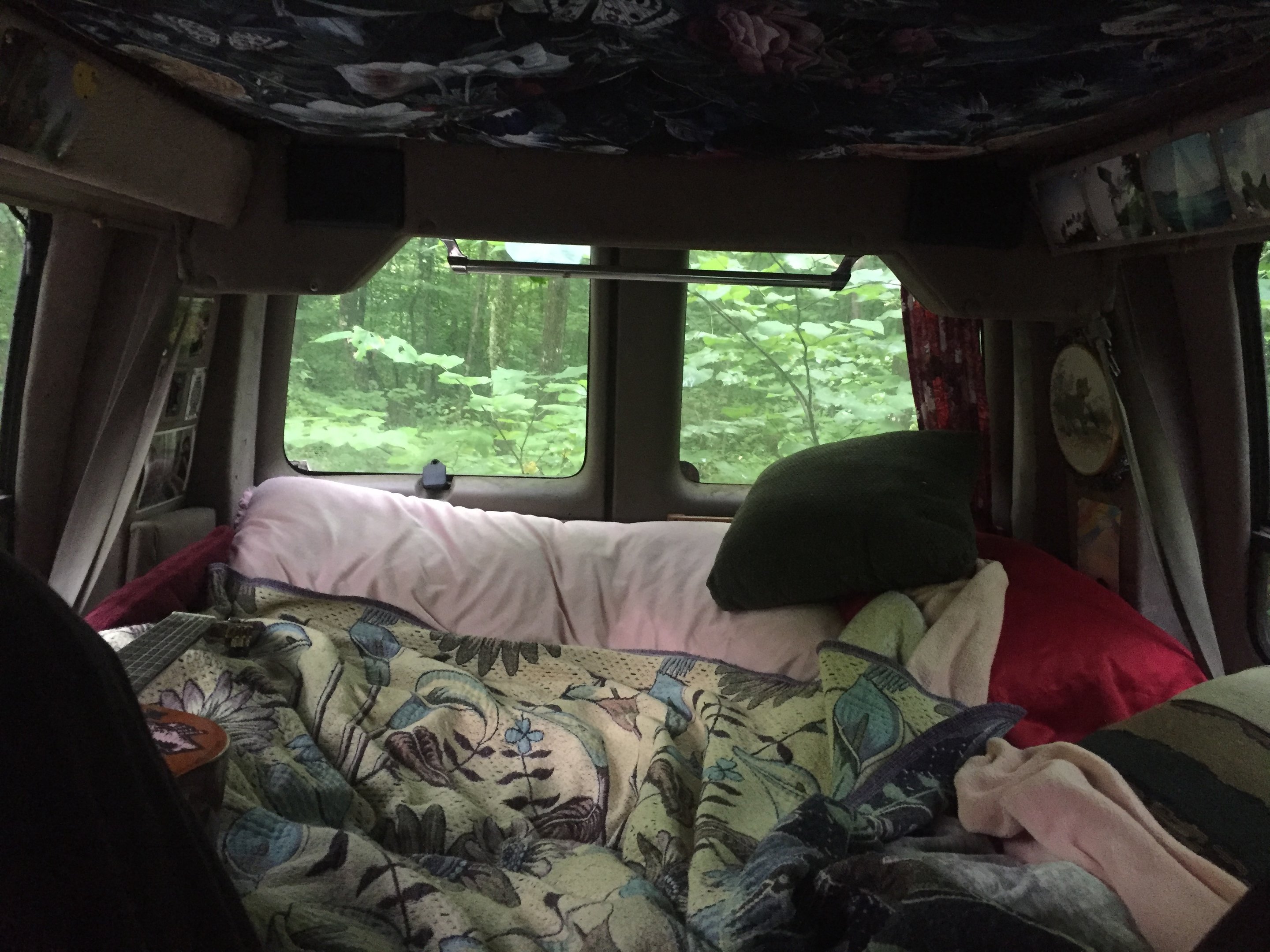 And of course, the sleeping quarters. Lots of solar-powered fairy lights, pictures, postcards, patches, and even some framed painted pictures make it feel like an actual home. I put a memory foam pad on top of another foam pad that's on top of the bench seat that folds down, so it's super duper comfy and cozy. Thinking about taking it out and building in an actual mattress with stilts, but that's for when I get housed up again. Sleeps two comfortably, and we've got no shortage of pillows here!
Overall it's a pretty minimal setup, and I have more buildplans in the future, but I kind of had to leave town with a real short notice. Until then, Bertha's a real cozy van, and I'm stoked to be putting some miles on her <3