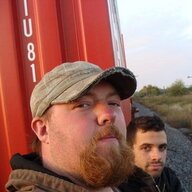 Jerk bouncer with an attitude
Staff member
Moderator
Joined

Dec 26, 2010
Messages

1,754
Location
Website
don't know the quality of the antibiotics for aquatics... but if its a cheap alternative...???
The quality is no different, 500 mg of amoxicillin is 500 mg of amoxicillin. It seems like that would be too much for a fish but it's dispersed into the entire tank so they only get a fraction of 500 mg as it's diluted by so much water. The price isn't too friendly though. My dog and I have both needed antibiotics in the past and I've went this route because I have no insurance/health care coverage. The bottle of 30 capsules cost about $30 where I went.
This definitely isn't something you'd consider first. Dentist visit would obviously be better. I was just throwing out some alternative options because sometimes people just straight up won't go to a dentist, I'm one of em. If it's something other than dental work though, like just an infected cut and you or your pet need antibiotics, those fish antibiotics do the trick if you have no other options.