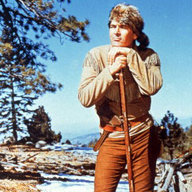 I'm a d-bag and got banned.
Banned
Joined

Oct 20, 2018
Messages

109
Location
Website
I'm just curious about those of you out there right now trying to move about the planet. How has the crazy Government lock downs, especially in California, affected your travel abilities? Has it made it easier or harder? How are you resupplying with everything closed or sold out? How are the cops reacting to you? How are you supporting yourself?

I guarantee you all that after all this virus thing passes over, life will NEVER be the same again on this planet! The world's governments will want to start tracking everyone's movements. I've heard cash will go away completely--haven't you heard money carries germs. The global economy will be collapsed. The supply chain will be broken. Worse, as this drags on--and I believe it will drag on a lot longer than they think, people's resolve will start breaking down. Right now everyone is acting civil because they believe the Governments are going to solve all the problems. What happens when the Governments simply run out of money and resources?

These are just a few things I've been thinking about this past week. Our world has gone into full WAR mode, nothing like this has been seen since World War II, but this time, so far, nothing has been done to combat the enemy. Morale will NOT hold up forever.

The Coronavirus will pass and most will survive it, but at what cost to our economies and personal freedoms?

Post your thoughts, stories, comments below. I'm sorry to post such a depressing picture, but this is the way I see things going right now....