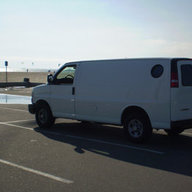 Joined

May 30, 2018
Messages

316
Reaction score

841
Location
I like to write, but I haven't written anything in a while because instead of offering a critique or "friendly warning" about my experiences, I tend to dwell on the negative and come off as cynical. We've been talking about individuals banned from StP in the past and some of that is relevant, so this has been on my mind. It's something I've been struggling with and I thought this group might be able to help me out.

There's a lot of shit experiences and even more shit people in this kind of life, whether you're hopping trains or chillin' with homebums or just getting hassled by cops & fellow citizens.

To be upfront In the moment, fuck yeah I wouldn't trade my life for anything, However, I'm one of the ones who focuses on the negative and glosses over the positive when I reflect on the past. For example, something I say a lot when talking about the three years I lived in a van in Los Angeles is - there was 15 minutes a week I wouldn't trade for the world but the rest of the time it was tough.

I don't want this to be a pity party, but I think it's okay to vent. Think about when normies have asked you about the traveling life and let us me know how you talk about that. Maybe you have a running discussion with friends who share your experiences. How do you not get bogged down and bummed out?