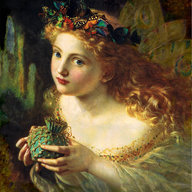 Joined

Jan 20, 2018
Messages

1
Location
Hi,
I have been browsing this forum for a while now trying to gather information and research the type of adventures I am looking to have in my short time on this earth, and the even shorter amount of time on this earth that I will spend being so capable and young.
Decided to join today kind of as an impulse decision, go figure. I thought that it would be best to have somewhere to ask questions that cater directly to me, and where I could make some connects.
A little bit about me: I am in high school, and ever since a stint in a wilderness program I have been fantasizing about traveling and more specifically, rubber tramping. I do not have a licence yet but I am getting one soon (probably around this summer)
I have made no attempt to hide this lifestyle choice from my parents, and although they disapprove, I still intend on seeking out adventure and shenanigans as soon as possible, as far away from home as possible (I also intend to return back home unscathed)
Not sure what else to put here. i love art and I am a writer and dabble in ceramics. I also have a big interest in anything magical. I guess it's important to know that I want to talk to female travel companions in the NY-MA area and any recovering addicts that have traveled (I have been sober for 1 year and 9 months and plan on continuing)
If you want to chat, just message me or something, I still don't really get how this shit works.