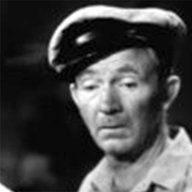 I'm a d-bag and got banned.
Banned
Joined

Mar 5, 2019
Messages

537
Age

61
Location
I'm posting to introduce myself to the community, and in hopes of finding some folks i;ve lost track of.

I'm a tad older than most of you kids at 60, and way more bourgeois than almost any here. I'm a retired research scientist, father of a 16 year old who can play killer punk guitar but prefers prog (King Crimson), and a '77 punk, and early '80s LES NYHC veteran of the Bad Brains/Beastie Boys/Antidote/Urban Waste/Reagan Youth era (i was friends with all those people). I sang in band called Ring Of Fire if any of you kids are into super-obscure NYHC.

I spent my teens (the early '70s) being a long-haired bum (what we called a "freak" (never a "hippie"!) back then) hitch-hiking up and down the east coast, especially New England, and living in a tent during spring-fall. i've been homeless and slept in college libraries (law stacks at night are good) and lounges, on roofs back when most LES buildings had unlocked front doors, in parks, and once in a parked-for-the-night-with-a-note-saying-so taxi in London.

When i was 18-19 (winter '77-'78), i lived for 5 1/2 months in Paris selling hash to American tourists at the American Express office in Rue de Rivoli where they all got their mail in those very pre-internet days. I had to leave France for at least a day for immigration reasons, which turned into taking buses trains and hitchhiking from Paris to New Delhi, passing through Switzerland, Italy, Yugoslavia, Bulgaria, Turkey, Iran, Afghanistan, Pakistan and India. I have also traveled a bit in southern Mexico, and a lot in Brazil, where my wife is from.

I spent 2016 doing a study of the heroin epidemic in Vermont. On the way up there on the bus, i met a trainkid called Wombat, who invited me to crash for the night at their squatted apartment, where i ended up staying for the next 3 months. Hello to them, Rose-who-used-to-be-Dylan, Grace & Jake, Bill Carrion, Zerphy, and a couple dudes i can't recall the names of; would love to hear from any of you again. After that was reclaimed by the landlord, i lived in hostels and tents around Vermont for two months finishing my work there. We interviewed a bunch of dirty kids- if you got $ for doing an interview about dope that asked you what kind of shoes you were wearing and why in summer 2016 in Vermont, that was me and my crew.

Anyway, now that i have endless free time and a small income for doing nothing, i plan on doing a bit of hitchhiking around the northeast as soon as winter backs off a bit, so i may run into some of you. Say hello if you see me, avatar is a pretty recognizable pic of me.

This site is a really cool resource, from which i've learned a lot.

Thanx so much to you all, and be safe and happy.