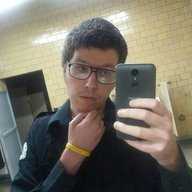 Joined

Sep 6, 2017
Messages

7
Age

30
Location
Hello everyone. My name's Ralph. I've been lurking for a few weeks. The entire idea of becoming a sort of vagabond has always been kind of residing in my head since my father passed away in February. I have no real family or support group left that hasn't been actively or passively stabbing me in the back financially, so I came here.

My plan is to move out West, hopefully before it gets cold. At the same time, I have no real marketable skills and I don't exactly come off as the rough it type.

The major flaws I've seen that i have relative to most of you are that I'm in a heap of debt and if I make the choice to leave, I'd have no vehicle.

Honestly, i consider myself fortunate since the only real negatives I have going for me are banks-based or an easily severable social tie.

Anyway I just figured I'd give you all my recent life story. Thanks for listening.