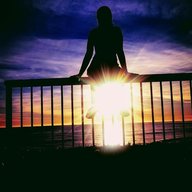 Joined

Jun 20, 2018
Messages

9
Location
I have had many great furry companions on the road with me and a concern has always been ensuring their health and safety regardless of what I put myself through.
I have discovered VCA ANIMAL HOSPITALS, which are located all across the country, have pleasant and helpful vets and offer FREE FIRST VISITS.
I therefore, every time I'm in a new town every few months (or as needed) find the closest vca and call to schedule my free appointment.
Keep in mind, treatment is not free. This offer covers the $75 (average) fee for the 15minute exam of your animal(s). (I have also been able to extend this to 25 minutes by continuously asking questions) If by chance they recommend medications or testing ect, this will come at the normal fee should you choose to proceed. And if you can not afford these recommendations they may have further advice for you, including local low cost non profit clinics.
Personally, my fur friends are not up to date on any vaccines other than rabies (the lack of this one can get your animal taken from you, but even a free rabies shot can sometimes be offered at local clinics) and so I decline their advice to vaccinate further every time I go and they do not argue beyond education.
Vca has given me peace of mind and appreciated education many times. I highly recommend getting your pals checked out every once in a while. They say this is for well visits only, so I simply dont mention any issues on the phone and note them only during the exam.
https://vcahospitals.com/free-pet-exam
Health and Happiness!