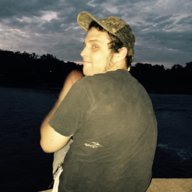 Joined

Jul 8, 2015
Messages

120
Location
Since I've been working full time for...fuck like three years.... I finally have the means for me and my crew to go to death fest this year, and I'm working on setting it down in stone. The five of us almost have tix and gas covered already, we just need party funds and etc.
I personally have never been, but I'm stoked about tragedy, doom, discharge and Weedeater. Plus all the other shit it's been too long since I've had the spare time and money to do something like this, so it's gonna be a riot. We're even taking my buddy Jasons girl, total hippy, I swear she was a goldfish in a previous life, but it's time to break that fishbowl x) lol.
I was wondering who's going/who would wanna meet up, I'm also probably gonna be able to get a holiday inn comped to me for two days thanks to Norfolk southern holiday inn points courtesy of the old man. That however is still in the works, but lookin pretty good it could be possible to sneak somebody/two people into the suite with us perhaps, I've done it before but it's risky business as the room technically won't be in any of our names and is supposed to be rented to NS employees. It should be all good tho me and pops have done this schtick before (the best gift he probably ever gave me was an NS hat and safety vest). I can play the part. >
We're all really chill and legit, no bullshit just tryna have some fun. We drink and smoke, no needles tho, we all been thru that and are all good on that. It's ve cool just to meet some of these people in the avatars, even if it's just to thrash round then hit a bar. It's gonna be a trip cause I haven't been to baldi since I was all strung out.
So what's the word? Xp hit me up. <3