After spending a year in Kamloops weathering the second and third COVID waves, i got my vaccinations and resolved to get back on the road again. I was really inspired by the posts of
@BikePunky
and
@superphoenix
getting started without much gear to give
bike touring
a shot.
When i first got into Kamloops i bought a "cheap" hybrid bike for around us$500 - just a step above the Canadian Tire/Walmart models, but not really a pro bike by any means. It helped me cycle the trails around town, and for a few hundred more dollars i got it ready to go for touring.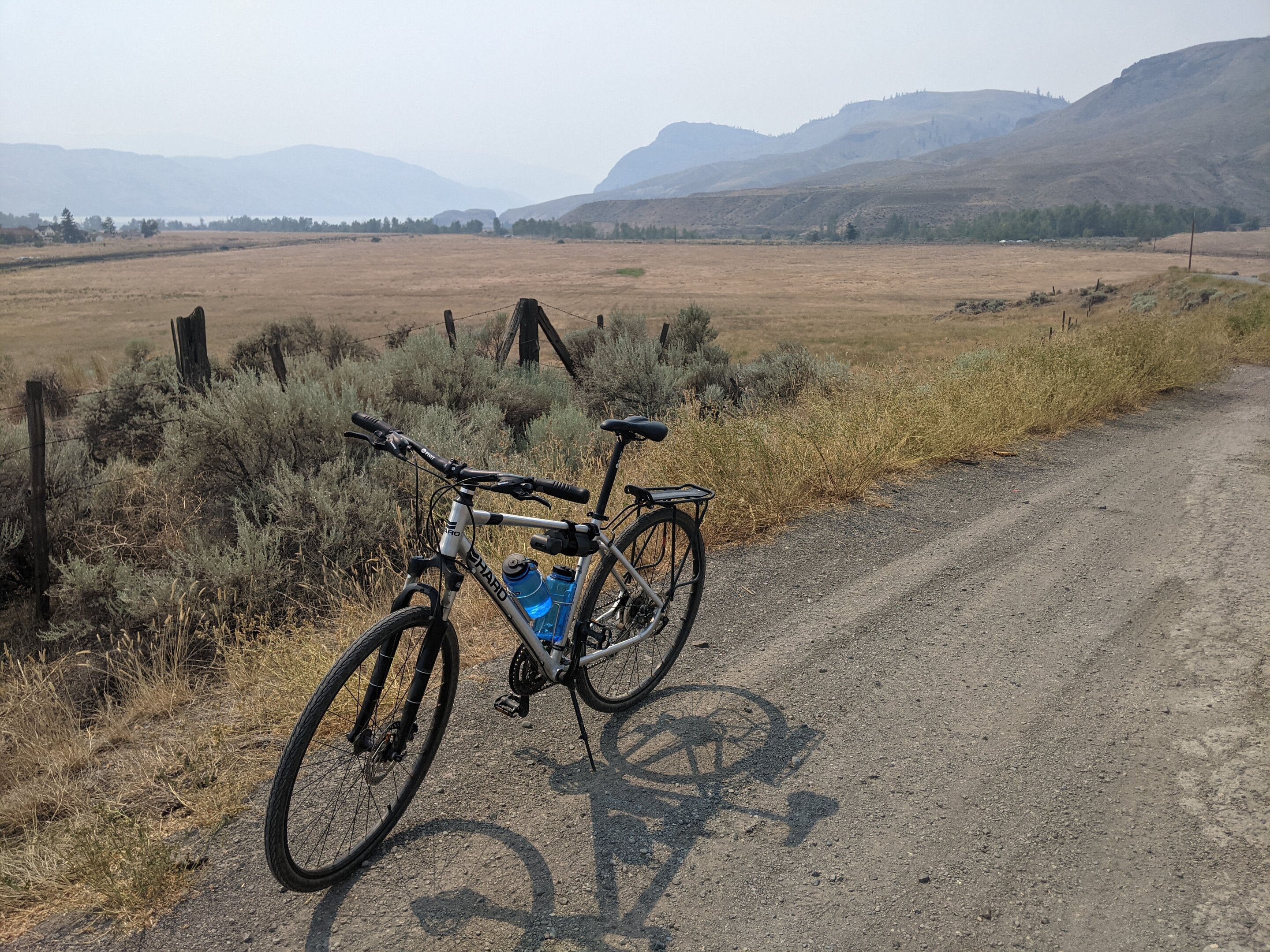 Basically what i picked up was a sturdy rear rack, two rear panniers, two oversize water bottle holders, and some straps. At first i tried attaching stuff using paracord and velcro, but eventually i splurged and now i can highly recommend Rok Straps (as used by motorcyclists) and Voile straps (as used by skiers). They seem like yuppie solutions, but life is so, so much easier when you can easily adjust the length of a stretchy strap to make sure that all your gear is sitting just right.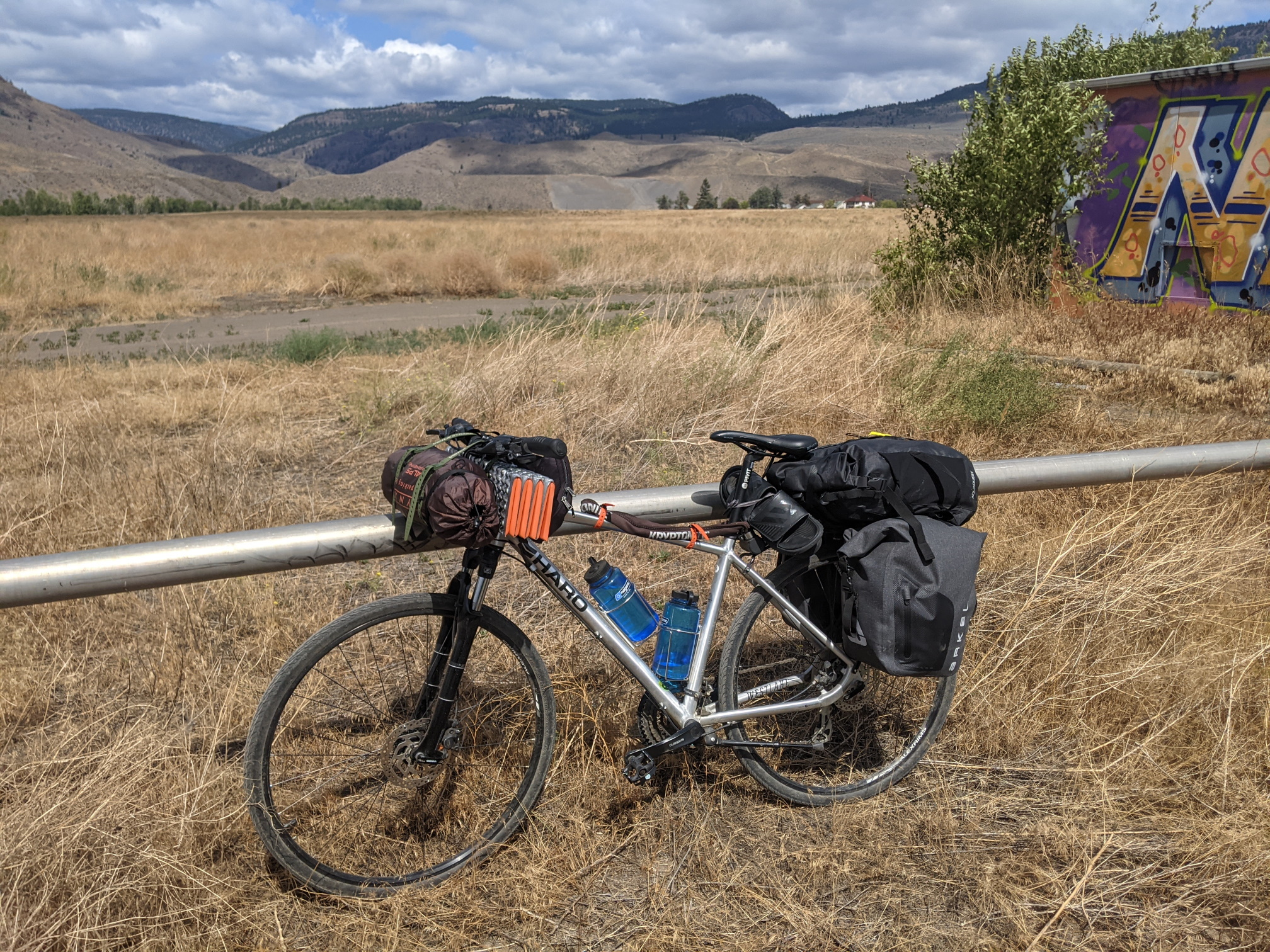 As detailed over on my
backpacking to bikepacking
thread, i also got some wilderness survival gear like a water filter (worth its weight in gold), tent and
sleeping bag
. After spending the last few days in weather where it is literally raining ash from the sky, i am definitely happy i went for a tent over a bivvie or tarp.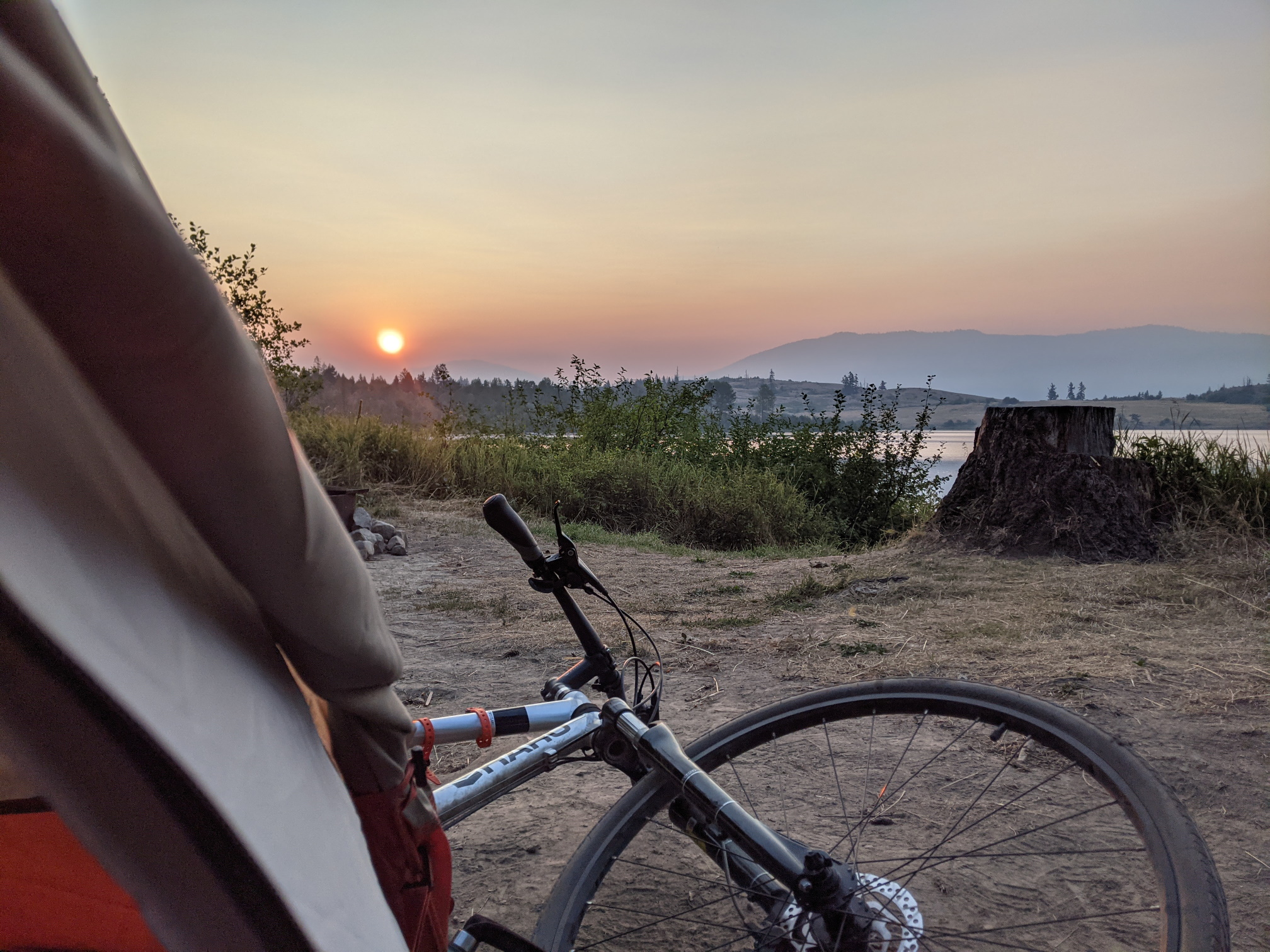 Right now i am on day 5. I have no plans on where i am going, i'm houseless and everything i own is on the bike. I vaguely want to avoid steep hills because i am not super-fit, and i also want to try go south before it gets too cold to easily cycle in
Canada
. But who knows when the US border will open? I'd like to get to Osoyoos here in BC, and in Alberta i'd like to see Milk River. I love the arid, flat plains and their dramatic hoodoos and rock formations. Don't much care for mountains and trees, but there's a ton of those in Canada so i'm trying to appreciate them for what they are.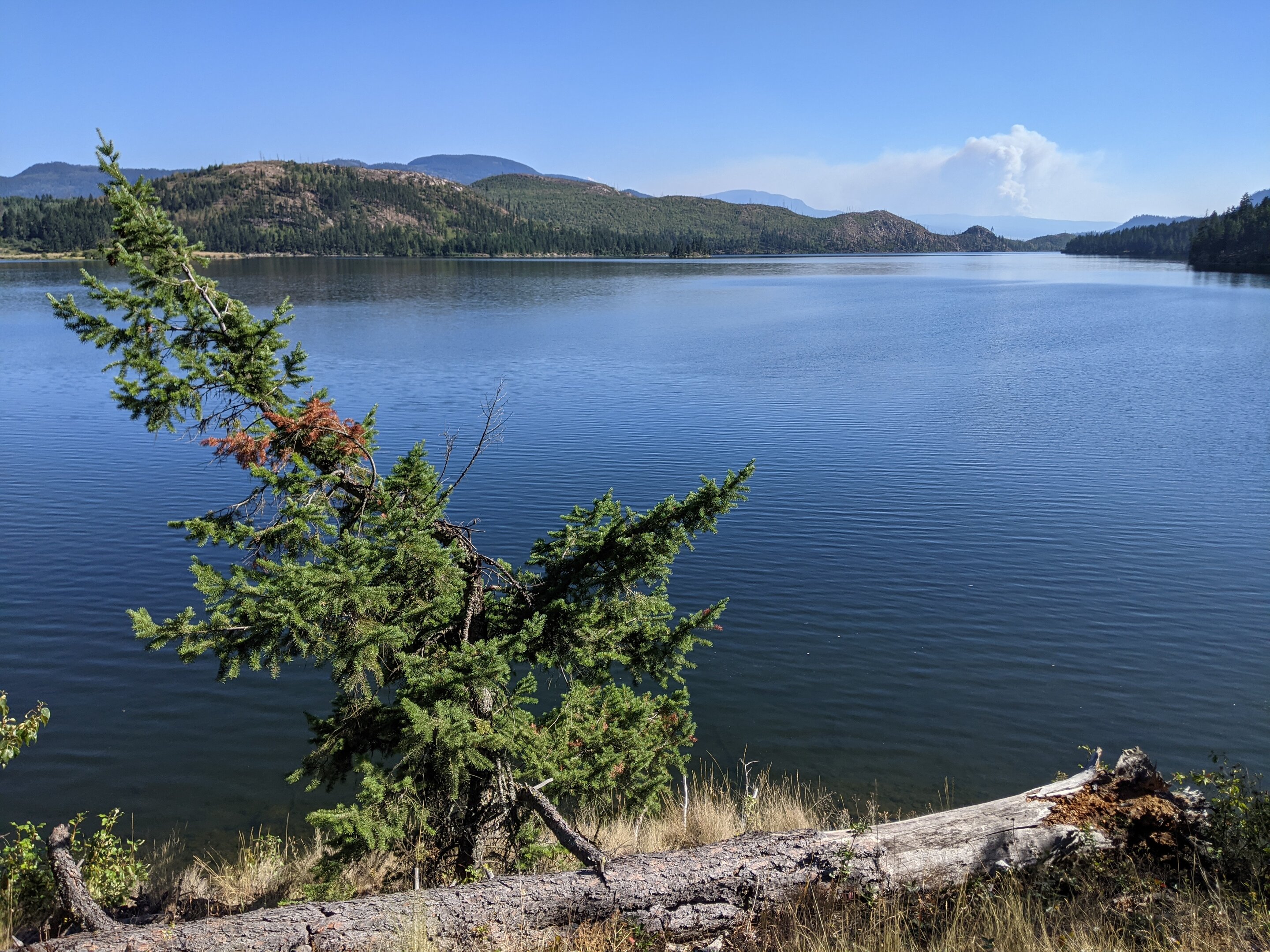 Unfortunately the wildfires here are absolutely brutal right now.
After two days riding without a mask i switched to wearing an N95 respirator. It really helps, i recommend it for anyone cycling in the west right now.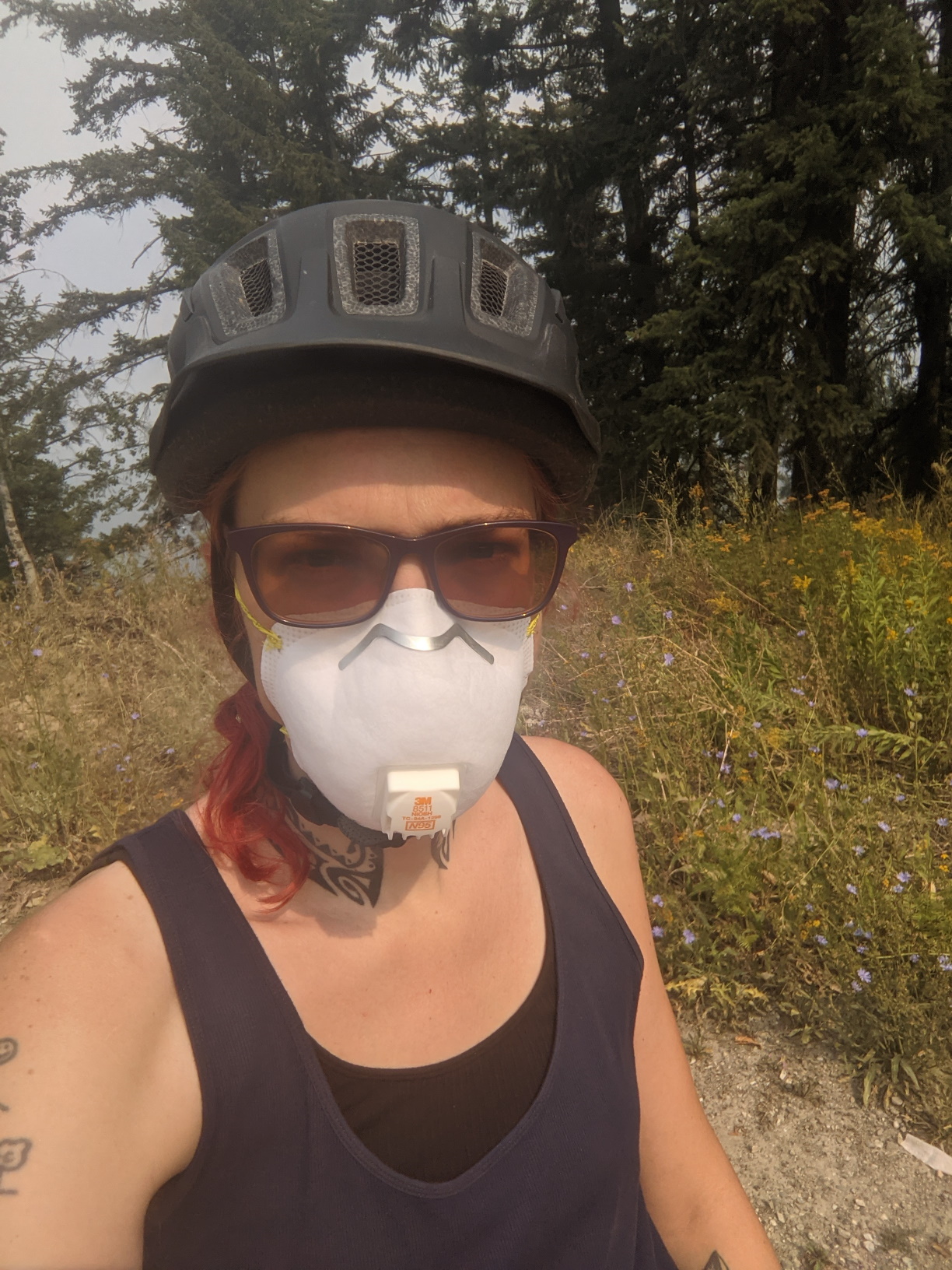 My number one learning is to buy chain lube. I skimped on bike maintenance gear because i figured i would just drop into a bike shop whenever i needed a tune-up, but cycling in these dusty conditions the chain gets dried out, rusted and squeaky in like 2 days. Just buy the lube and take it along.
Another thing i learned is not to tuck stuff in or tie it with a canvas line. I lost a flip-flop somewhere zooming down a bumpy gravel road. Better to cinch those Rok Straps tight, or stuff the thing inside one of your bags.
I'll try keep this thread updated with photos and info as i go.
Last edited: