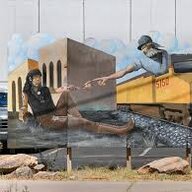 Make America Freight Again
Staff member
Moderator
Joined

Dec 12, 2014
Messages

2,391
Age

33
Location
Website
I wanted to start a discussion mainly on the topic of fascism, its history, and how it is still being implemented today.
I know this will be a tasty morsel for a few users on here, and I'm looking forward to hearing your opinions.
For those of you who are unfamiliar with fascism and it's incredibly destructive course in history, I direct you to the Wikipedia page:
https://en.m.wikipedia.org/wiki/Fascism
I will get the ball rolling. First of all, I believe that many people on this website are severely misusing the term, and I would like to set that straight with this thread.
Fascism can be both on the right and the left. Hardcore left wing people do not like to hear this, however it is true just the same. I direct you to Joseph Stain's regiem. Or many governments who have used communism as a guise to create an authoritarian government. Mainly as a coup.
I am a liberal. Pretty hardcore liberal, actually. However the hard left is starting to really piss me off with their self righteousness. Mainly with the account of calling representative Omar an anti-semite for critisizing the government of Isreal (with due cause I might add). This is dangerous.
I am just really hoping the left does not fall victim to fascist tactics.
I know that
@Skit
was talking about the fact that Antifa was using borderline fascist tactics in their goal to actually fight fascism.
Which I agree with. However I would stop far short of calling them actual fascists, which is what the right is trying to do.
Anyway, I'm rambling. I'm looking forward to the conversation.