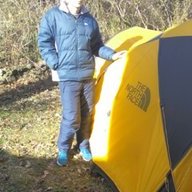 Joined

Aug 1, 2017
Messages

94
Location
Since the election, we have become all too familiar with the story of so called "fake" news. But could this campaign to provide a healthier environment for knowledge hide a more sinister purpose?
The Washington Post recently released a article about a conversation between then president Obama and Mark Zuckerburg about Russian information outlets on his site, titled "Obama tried to give Zuckerburg a wake up call over fake news on Facebook".
What is first striking immediately is the way the tittle is framed, using the phrase "wake up call", as if any who question or hold reservations about silencing the opinions of others are asleep and not doing there job. The title itself is presented as a sort of truism.
In a excerpt from the article, we can see a truism repeating -
"These issues have forced Facebook and other Silicon Valley companies to weigh core values, including freedom of speech, against the problems created when malevolent actors use those same freedoms to pump messages of violence, hate and disinformation."
What constitutes "disinformation" and who gets to define it? In a further excerpt, we can see who's taking the responsibility -
Thwarting the Islamic State
The encounter in Lima was not the first time Obama had sought Facebook's help.
In the aftermath of the December 2015 shooting in San Bernardino, Calif., the president dispatched members of his national security team — including Chief of Staff Denis McDonough, Homeland Security Secretary Jeh Johnson and top counterterrorism adviser Lisa Monaco — to huddle with leading Silicon Valley executives over ways to thwart the Islamic State's practice of using U.S.-based technology platforms to recruit members and inspire attacks.
Related:
[One year after the San Bernardino attack]
The result was a summit, on Jan. 8, 2016, which was attended by one of Zuckerberg's top deputies, Chief Operating Officer Sheryl Sandberg. The outreach effort paid off in the view of the Obama administration when Facebook agreed to set up a special unit to develop tools for finding Islamic State messages and blocking their dissemination.
We can clearly see it's powerful actors within government, in collaboration with powerful private individuals, taking it upon themselves to filter information they see as threatening, forming a special "council", effectively deciding the fate of others without effective Due Process - the right to a trial, circumventing judicial or congressional approval.
But look at the vague language used in reference to the Islamic State sites - "...recruit others and inspire attacks". "Inspire" attacks? Not only is the language vague, but it's hypercritical. Our own government uses propaganda to inspire hatred and gain public support for wars. Perhaps the greatest sources of disinformation in history has come from governments, using the so called "monopoly of information" that institutions wield.
Political philosophy finds a all to familiar pattern - the use of a crisis or tragedy, as in the shooting in California, to push through measures that would have not been able to get through otherwise. Those in power generally tend to take advantage of traumatic events at critical times when people feel the most vulnerable.
But what's really at stake here when we have the definitions of reality - what makes something true and another false, falling into the hands of a few?
And perhaps another question - why was it not even considered as an option to better educate the public and develop critical thinking skills, as Aristotle suggested to combat problems like these, but rather focus efforts totally on authoritarian control?
Last edited: