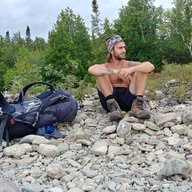 Joined

Apr 2, 2019
Messages

4
Location
I'm going to be re-entering Canada in early April on a 2 year work/travel visa. I'm Scottish (UK citizen)
I first arrived back in October 2018. Being my first time arriving in Canada I made sure I was squeaky clean. Fulfilling all the requirements for entering. Proof of funds, Police certificates, visa etc etc etc. It cost me a fucking fortune for health insurance. $1000 for the year to be exact. I got to the counter with all my information in my hand and the officer only looked at my passport and welcomed me into Canada. I've heard a lot of stories like this from other backpackers about the immigration officers not really giving a shit. They make the visa so hard to get accepted for and the list of entry requirements is more than any other country I've worked and traveled in. (Australia and New Zealand)

I'd like to hear your experience with custom officials and do you think its really worth me forking out another 1000 bucks for health insurance, which by the way I haven't even used.