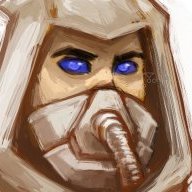 Joined

Aug 3, 2014
Messages

8
I'm currently planning on adopting the tramp/vagrant lifestyle starting around the end of this month, so I figured it'd be a good time to start getting ready by packing. This is the current list of things I was able to assemble based on what I have available right now, but there are still some things I need to make or get my hands on. Sorry for potato quality, once I realized the quality I had already packed it all in the bag perfectly.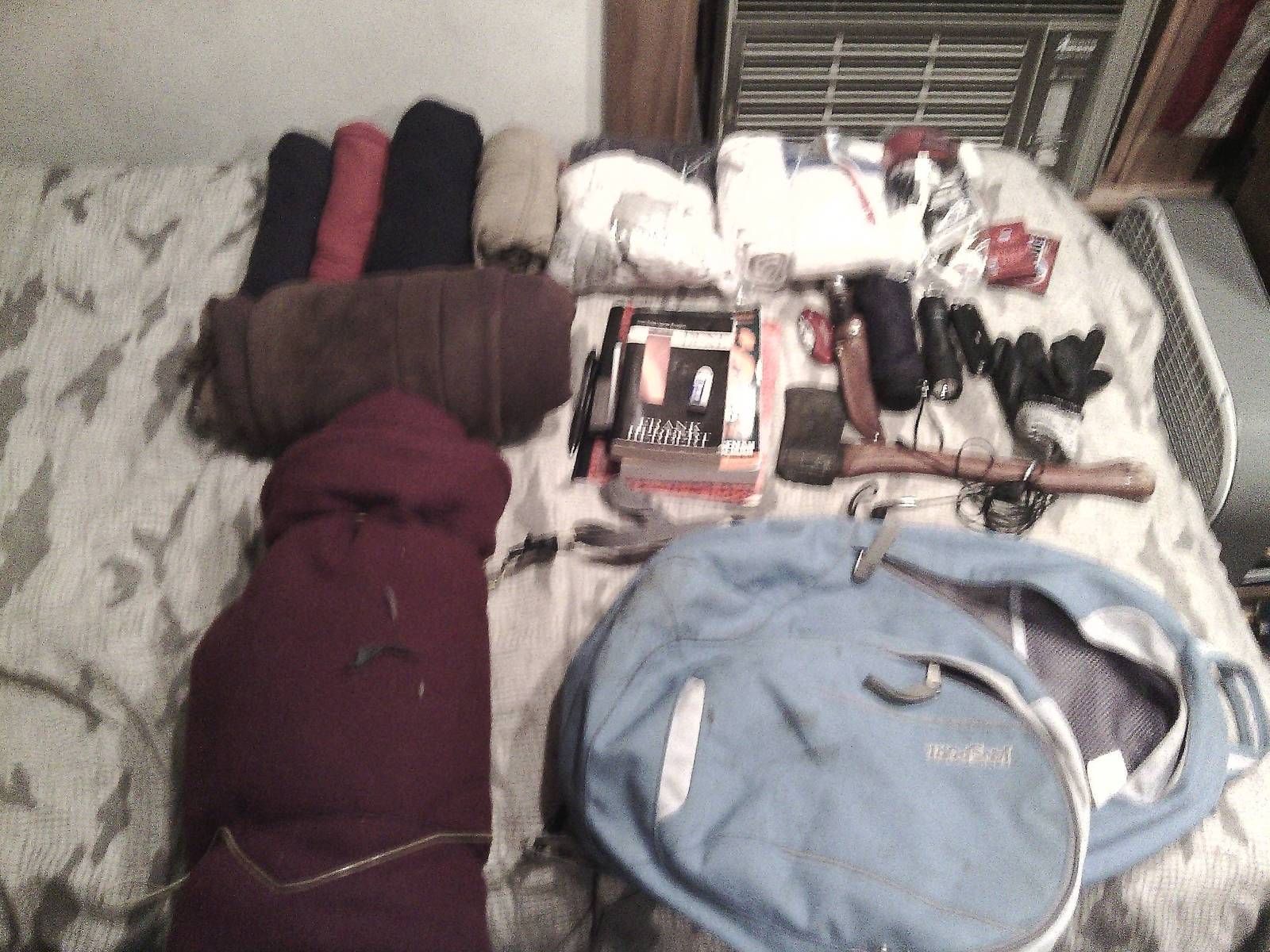 This is my gear set up.
Things I have:

Ziplock Bag 1: 2 undershirts, 3 pairs of socks, 2 pairs underwear
Ziplock bag 2: Stick of deoderant, toothbrush, razors, floss, toilet paper, small towel
Bag 3: Matches, lighters, bottle of dryer lint, various charging cords/wall charger, extra headphones
1 pair work pants
1 pair cargo shorts
2 shirts, 1 polo+1 t-shirt
black hooded sweater, leather coat
knife, box cutter, multi-tool, small swiss army knife,
hatchet
knife sharpener
main headphones
deck of playing cards
assorted writing materials+journal+pocket notebook
extra belt
canteen
umbrella
reading material
flashlight
work gloves
Bandanas (not pictured)
smart phone (used to take the picture)
sleeping bag+extra blanket
Things I need to add:
Dog food/water tupperware
Dog leash/rope
Various foodstuffs
Cookware
Things I need to/would like to get:

Bigger/different backpack
Is there anything important I'm missing? I'd like to find or make a portable hobo stove, I need to figure out what kind of cookware I should bring (frying pan or pot? what simple foods can I carry with me and easily cook?) Is there anything specific I should bring if I'm bringing my dog? I'd like to get him those dog saddlebags so he can carry the dog food/light supplies. What do I need for an adequate fishing kit so I can catch and cook meals?