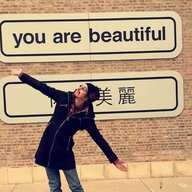 Quality Control Queer Commando
Staff member
Moderator
Joined

Aug 20, 2010
Messages

1,695
Hometown
https://www.dnainfo.com/chicago/20160517/wicker-park/please-dont-feed-gutter-punks-alderman-says-as-travelers-return
Please Don't Feed The Gutter Punks, Alderman Says As 'Travelers' Return

By
Alisa Hauser
| May 17, 2016 10:47am | Updated May 18, 2016 9:52am
@DNA_wpb
Twitter
Facebook
Email
More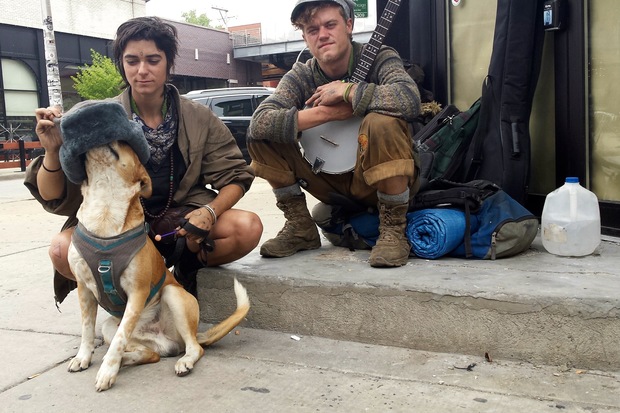 Gutter Punks Return to Wicker Park, 2016
WICKER PARK — The
bands of scruffy, homeless 20-somethings
who descend on Wicker Park in the warmer months are back for another season of panhandling and eliciting mixed reactions from residents.
Called gutter punks, crusties, travelers or rail riders, they travel the country by
hopping freight trains
, hitchhiking and taking buses, often with musical instruments and dogs in tote.
In previous summers, community members have complained of the group's aggressive panhandling and claimed the animals the travelers kept as companions were not healthy.
On Monday, Ald. Joe Moreno (1st), who calls the visitors "selectively homeless," urged people to not give them money or handouts.
"We have genuine homeless needs in Chicago. I'm encouraging residents who want to help to work with legitimate organizations like Center for Changing Lives,
Streetwise
and Marquard Center," Moreno said.
James Blaylock, 19, who goes by the nickname "Hashtag," said he has been traveling for two years and that this summer will be his first time in Chicago.
In his first five days of panhandling along Milwaukee Avenue, Blaylock estimated he has earned about $30 a day.
On a recent afternoon, Blaylock was camped out in front of the shuttered City Soles storefront at 1514 N. Milwaukee Ave. with fellow traveler Rebecca Mars, who goes by the name "Twin." The step the friends were hanging out at has been empty
since the shoe store was evicted in February.
Blaylock said he came to Chicago earlier this month from Williard, Ohio. He said he got here by hopping a freight train. He originally hails from Alabama.
Blaylock rejected the label "gutter punk."
"A gutter punk is a homeless punk kid that lives in the city that they live in," he said. "I'm a traveler by definition."
Rebecca Mars, 24, said "gutter punks are like squatters."
"They are 50-year-old ex-junkies that live in San Fran out west. If we call ourselves anything, it's crust punk," she said as Blaylock interrupted her to say that a crust punk label would imply they listen to a certain kind of punk music, which he said they don't.
Mars, originally from San Diego, began traveling in 2010 from Washington, D.C. She said she travels "on and off" but did not elaborate outside of saying that her most recent leg began in January.
Mars said her plan was to leave Chicago for Seattle, so she could give up her dog, Macaroni, whom she described as her best friend.
"I am trying to find this dog a better home. I love him. His food is heavy. He's well trained but [riding on] trains really freak him out," Mars said.
Macaroni, a Dingo and Shepherd mix, has been Mars' canine companion for the last six months.
Blaylock said he was inspired to travel by his father.
"My dad rode trains when he was younger. My mom does not especially like it; she kicked me out. I dropped out of high school, had no job. It was time," he said.
Mars described Blaylock as her "pet boy."
"He's my assistant. He watches my bags, my dogs, my instrument," she said.
Marcus Faletti, who is a year-round homeless person, was hanging out in the neighborhood's namesake park at 1425 N. Damen Ave. over the weekend. Faletti said he noticed the travelers had returned a few weeks ago, with some already having left, and now replaced by others.
"It's a free country, they move around. They don't bother me. By summer, there's going to be a bunch of them here," Faletti said.
(
So this article popped up on my Facebook feed and sparked a debate between myself and a few others, I was wondering what you guys thought about it ~EphemeralStick)