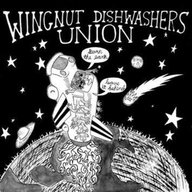 Joined

Dec 10, 2018
Messages

5
Location
I've watched a signifigant amount of videos about Slab City (made by people who live there), and read articles but very few have been helpful with the information I am looking for. From what I have seen, it looks like a pretty cool community where you can practice anarchist politics with minimal hindrance from or involvement with the state. So, naturally, I am interested in visiting and possibly living there for a period of time.

However, it would help a lot if someone with experience would give me some pointers.

My first question would be, where do you set up? Is acceptible to pull your car up to most empty spaces, notofy the neighbors, and set up shop?
Secondly, can you work for food and/or money? Are there volunteer oppertunities as well (I would love help anyone I can)?
Lastly, how was/is your experience with people there? Are there certain areas/people to avoid?

I apologize if these questions are dumb, I just haven't seen them answered yet. Feel free to post your experience there, whether or not it has to do with the questions.