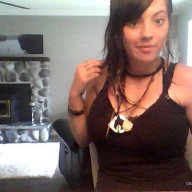 Joined

Aug 28, 2012
Messages

8
Age

27
Location
i am going to miss being able to go down the street to the dept. and buying cheap beer, i am going to miss my friends, i am going to miss being able to pretty much go to a show every night, i am going to miss drinking at alexis place getting shitty drunk to awesome tunes on the balcony yelling random shit at people, i am going to miss the big tasty meals at POPS, i am defiently not going to miss the drama. i am going to miss hopping the metro getting drunk on the metro with my friends haha . i know i need to leave this ratrace hellhole. i keep saying im going to leave but i keep saying... one more beer, one more show, one more party, one more night. i have a little too much fun, and get waay too fucked up here. i get into stupid fights with girls, everyday i wake up feeling like shit. its a vicious circle of making money getting drunk and doing it all over again until i eventually blackout and pass out. i really do have a love and hate relationship with this place. you would think because its a big city no one gives a shit about what you do, but oh boy do they care.

i see my friends waking up in the morning all shakey and haggard until the get a six pack in them. and i know if i dont leave this place im going to start getting DTS myself. i think im more mentally dependent on alcohol than anything. its already gotten to the point that i feel tired and antisocial and miserable until i get a buzz on. i definetly dont want to get to the point that i start having seizures and shit . fucccckkk thaaaat. im getting really dehydrated to the point the skin on my hands is starting to peel. i do waay too much drugs here, i always end up drunk at some party and people offer me lines of whatever.

its fucking easy to survive here, me and my friends just steal from the grocery store when we are hungry, go wash windows, and car pan for more beer, welfare is easy to get on, but i havent bothered to get on it yet. i hope i actually end up leaving this place. the first time i came here i was supposed to be here for 2 days and i ended up staying for 4 months. kind of ridiculous. i guess a lot of travellers end up getting stuck here.