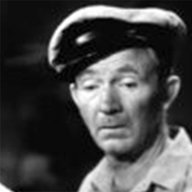 Joined

Mar 5, 2019
Messages

312
Age

61
Hometown
I am willing to come out of retirement to count the traveling hobos, tramps, nomads, oogles, crust punks, and dirty kids, if someone can get me the $15 million a year for 2-3 years it would take to do it.

Since this is about 5 times as much as the Feds will normally give to any kind of project, even if you are going to cure cancer next week, i think everybody getting paranoid about this can rest easy, and i can keep being a retired person.

An old colleague published an ethnographic study of dirty traveling kids 15 years ago, and so far it hasn't blown up the lifetstyle too bad right? (For the nerds: Finkelstein, Marni. 2004 .With No Direction Home: Homeless Youth on the Road and in the Streets (Case Studies on Contemporary Social Issues); Wadsworth Books)

I'm sure there have been dozens of anthropology, criminology, and sociology PhDs written about this community since then without anyone noticing.