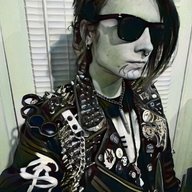 Joined

Jul 8, 2014
Messages

19
My friend can no longer house me after the 1st of July. I plan on traveling with two road dogs instead of trying to find another place to live and be miserable. We're leaving around the 12th.
To the point; I felt a sore throat come on about two-three days ago and now the symptoms have progressed into bronchitis/pneumonia like symptoms including fatigue and occasional fever. As well as the tell tale green shit getting coughed up like sandpaper.

I only have a little bit of weed and EBT (no cash). What are some things I can do to kick this as soon as possible? Should It realistically clear up by then? Best home remedies?