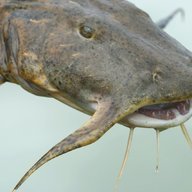 Joined

Jan 27, 2018
Messages

17
Hometown
So I read the other threads related to this idea but I have another question about it and did not want to necro old threads.
So, I know, the greatest weapon is my mind and to learn how to avoid dangerous situations and places. Yet the few times Ive had the shit kicked out of me, I regretted not having a way to defend myself.

Im thinking of using a wooden cane, problem is is that I have a hiking pole for my tarp set up and this wooden pole would be another long thing Id have to carry.

My question is, could I get away with using the hiking pole or should I go ahead and attain a wooden cane.

The reason Im thinking cane over using my knife or a smiley is limited problems from the law and keeping distance from my attacker.

Also I guess Ive kinda worked myself up being an idiot watching videos of people being killed, side note but It honestly scares the shit out of me.