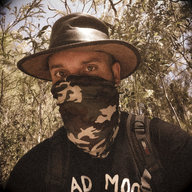 Joined

Mar 5, 2017
Messages

214
Reaction score

315
Location
Website
Another punk show Down Under, if anyone's around Brissy.
My band is calling it a day after almost a decade, we're kickin' at as we should and partying at a rad little DIY space called Common House with some of our favourite locals.
This band has been a massive part of my life and it's a bit sad to see it come to an end, we've been tagged as "the craziest band in Brisbane" and "the most violent and destructive band to ever come to Ipswich" so, shit, a couple people 'round here may remember us for a while haha. If ya feel like some grungy punk tunes have a squizz
here
.
Check out all the bands on here if you need some new music, they're fucking amazing.
From the Facebook event page:
They say all good things must come to and end, well this is also the last Whiskey & Speed gig ever. I know, I know how has it taken this long for you to be rid of us? Well Ben is finally defecting to Canada so you know as they say Blame Canada. So we figured we would give it one last hurrah. We will be recording and filming the show to put out a dvd/cd so if you wanna come and get internet famous this is your chance.
We will be joined by a host of bands much better than we are so make sure you're there for the whole show to get your monies worth.
Not much is known about Clem, their past is mysterious and they may be known by other names...depending on who you ask
Are you sick of toilet humour turned into songs? Had enough bodily function references to last a lifetime? Fed up with angry ranting about political and social issues? Do you like electronic beats, drum solos or songs about "love"? Then look elsewhere because
Le Murd
is NOT for you!!!
Zombie Creek
are a Local Brissy Hardcore/Punk band banging heads with their Melodic/Heavy Driven Guitars, Screaming Drums that will split your ears and vocals that flirt between In your Face Screams, Fiery Raps and Harmonious Cleans.
They are a four piece, wannabe punk band from Brisbane who don't take themselves too seriously.
They hail from the same state as Savage Garden, the same hemisphere as Sepultura, and the same planet as the Foo Fighters (that's some pretty big names right there!)
Lyrics contain many words with varying amounts of syllables and we've recently taken on an apprentice guitarist which has really added to the amount of people that are in the band.
In summary, they may not be the most attractive band in the world, and they may not be the greatest musicians... Yeah, that's pretty much it. Anyway if you're a fan of bands,
Freakshow Nightmare
is one of them.
They listen to too much Anti-Flag and hate Nazis,
Hang
are angry political punk from mundane Brisbane. Smoke a bowl, flip off a One Nation voter and get into 'em.
This show will be All Ages and there is a strictly limited number of tickets. So this may sell out.
Tickets will be $10+bf
Available now from Moshtix
http://moshtix.com.au/v2/event/better-than-expected/101759
Whiskey & Speed 10:30-Finish
Clem Doore (get it?) 9:30 - 10:15
Le Murd 8:30 - 9:15
Zombie Creek 7:45 - 8:15
Freakshow Nightmare 7:00 - 7:30
Hang 6:15 - 6:45
Doors 6pm
Cheers, and sorry for the spam from a country a long way away from most of ya!