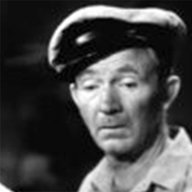 Joined

Mar 5, 2019
Messages

356
Age

61
Hometown
If the Dem party put Sanders as the nominee in 2016, he would have won, and we wouldnt even HAVE trump.
Of course we'll never know. And i have made this argument myself. But the fact is, Bernie Sanders endorsed Hillary in 2016, and campaigned for her. It wasn't enough to beat Trump.
And @Older Than Dirt I dont trust any fucking party that still continues a vote during a nationwide pandemic. The fact they did not suspend the primaries is one of the most irresponsible things I've ever seen from a 'Democratic' institution.
This doesn't make sense.
So the Democratic party is to blame that Sanders insists on continuing the primaries, despite the fact that it is impossible for him to win the nomination?
If the Democratic party had suspended the primaries in the wake of COV-19, the Bernie fans would all be screaming it was an establishment plot. Because if the primaries were to be suspended, then the nominee would have to be the one with the most votes before that (Biden, 52%).
Or do you think the Democratic party should have suspended the primaries and made Bernie the nominee because he has 39% of the delegates?
The Democratic party can go fuck itself. It has COMPLETELY written off the progressive wing of the party, and that will be its downfall.
I think what you mean is "The Democratic party can go fuck itself. Democratic primary voters preferred someone i don't like." No one has "written off the progressive wing of the party"; Biden has adopted several of Warren's policy proposals. And will probably adopt some of Bernie's.
The reason Bernie is not going to be the nominee is that black folks over 30 won't vote for him. Period. Not because of the sinister moves of Party elites.
Bernie and Warren will both endorse Joe Biden and campaign for him, because they know what's at stake.
Last edited: