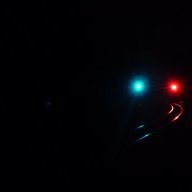 Joined

Aug 25, 2011
Messages

26
Location
Hey there,
In the past couple of years I've spent hoboing around the states, I've realized that most harvest and seasonal work here pays shit for wages. And since I've seen most of the U.S. already anyway, I've decided to do the Aussie hobo thing and save up some money to get over to Australia. Once I get there, I'll be looking for harvest work and all sorts of odd jobs, hitching and train riding to get around.
So, my question for the Aussies on here, as well as anyone who's done the working holiday visa thing before, is what sorts of harvest work would you recommend? Which sorts of jobs or regions should I avoid? (I've already gathered that it's good to avoid the tourist ghettos of the popular beach towns, which I'm not too interested in anyhow.) Which jobs pay the best, and which pay the least? Is the north coast of NSW essentially the Humboldt County of Australia, and can one get some scissor work there at the right time of year?
Of course, I'll also be looking for train-riding buddies,
hitchhiking
companions, friends to stay with, bands to check out & roadie with, and squats & political projects to get involved with. So hit me up if this describes you or the sort of stuff you plan on doing next year in Australia! Private message me, or just post something up on here.
Cheers,
Mark