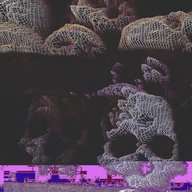 Joined

Nov 17, 2018
Messages

8
Current Location
Howdy! Good question!

First, you'll want to have a way to change out a tire, and have a spare tire for when you need it. You can get a T-handle wrench with 4 different sizes in 1 tool, or since you only need 1 Size for your lug nuts, save weight and get a breaker bar and socket. You'll need a jack to raise vehicle too, but your van should have one of those. If not, get a small scissor jack or bottle jack. I usually carry a piece of 2x4 also, to give myself a "foot print" for if I need to jack up vehicle in sand or gravel or dirt. Being prepared to change your own flat tire is going to save you at least $150 tow bill. A tire plug kit is good item to have in a pinch also.

Next would be jumper cables. A jump pack is ideal, but they are big and costly, not needed. Small jump packs are becoming available, but they are pricey. Nice to have though. Even if you have a jump pack, you'll want cables for when the pack is dead and you didn't know it was dead. I personally also carry around an 80w solar panel to recharge a dead battery.

As far as tools go, I carry full set of wrenches, standard and metric. Not needed for 1 vehicle, but I find myself working on other cars besides my own on the road. A set of 3/8" drive sockets and ratchet will be handy. Get the 6 point kind vs. 12 point. I find the 12 point sockets strip slightly rusty bolt head too easily.
Some brake calipers require Torx or hex drive bits to removed and install new pads.

Other basic hand tools I don't travel without are pliers (2 or 3 styles) a hammer, pry bar, big pair of channel lock pliers also, for pushing caliper pistons back in when installing new brake pads. A few different size screw drivers are good to have.

Solid Metal wire is a good temp fix item to have on board, as well as electrical tape and some wire nuts. Have a couple extra fuses of assorted sizes, make sure you know what fuses your van takes before buying some. There are 3-4 main styles.

*This is all pretty general stuff to have, I encourage everyone to become familiar with their vehicle to know exactly what tools to have to preform basic fixes on the road.

Everyone is different in their ability to repair shit on the road, and the more you feel confident in doing, the more tools you'll want to have.

*Your specific van (99 gmc) does not run a timing belt, so no worries there. I would however do a transmission fluid drain and fill. Do not flush. Can remove the pan and change filter too if you want, good idea. Other areas of common failure are chassis parts; tie rod ends, ball joints, etc. These things can be difficult to change on side of road, but possible. Starters, alternators, batteries, drive belts, brakes, even water pumps can all be fixed on side of road. These are things you'll want tools for. Also, like most of us, we tend to put alot of stuff/weight inside vans, well because they hold alot! New shocks on all 4 Conners are a night and day difference when driving. If you've loaded the van up good, I recommend new shocks.

Hope this helped! Good luck and safe travels!
Thank you for the expansive response. I do need to get I jack actually. My van was a Comcast service van in it's previous van and it had a server rack, which I had to sawzall out piece by piece because it was welded in, but to that end it also had two 90AH deep cycle batteries, which are connected to the alternator, with what looks like a buck converter. I have since bolted two 100 watt solar panels(I got from a guy that was liquidating his solar installation company) to the roof and a charge controller and now the battery bank can charge off either the solar panels, or the alternator, which is nice and I got cables that can reach from the battery bank to the starter battery if I ever need to jump myself.
I have put a lot of weight into the van and probably more to come as I install some sort of water holding tank(It is amazing how much weight water adds). So I probably should do the shocks at some point soon. I just replaced the transmission fluid and was told at my last oil change that I should probably do the rear differential service next(seems easy enough to do myself from what I have seen). Good to hear about the timing belt, I hadn't got that far yet, but thats something I wouldn't feel too comfortable doing without a more experienced comrade to help. My last car had a timing chain, which they said should last the lifetime of the car, so it's been a while since I had to worry about that.
This thing has been a lot of work, but has kept me dry and warm, and I'd like to return the favor by keeping it running as long as I can. Thanks again!