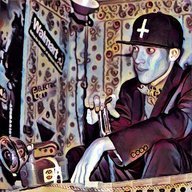 Joined

Jan 29, 2013
Messages

30
Age

29
Location
Website
I posted a thread a while back, asking what others fed their pups on the road most said Raw meats. Not knowing that there are sooo many more options and musts to rounding out a dogs diets. So after some careful research and gathering I made this list. I've never fed my pitbull Kia, raw meats. Shes more muscular and physically healthy then most pitbulls we've come in contact with whom are on a raw meats diet..
Dog veggies
There are a few types of vegetables beneficial for rounding out a dog's diet. White and sweet potatoes are excellent choices, both providing sources of carbohydrates and vitamins. Carrots benefit a dog's eyesight. Spinach is rich in vitamins and iron. Alfalfa aids digestion. Cayenne pepper is known to enhance a dog's circulatory system. Celery quells nervousness. And the following vegetables are known to be tumor and cancer fighters, some noted in laboratory studies: broccoli, celery, carrots and cayenne pepper.
Some Good Whole Foods for Dogs:
* Apples (they contain potassium, which stimulates the immune system, and pepsin, which helps the stomach)
* Brewers yeast (health aid and can help remedy some skin conditions)
* Broccoli (rich in vitamins)
* Carrots (rich in vitamins, great treats to substitute for uhbiscuits)
* Cabbage (rich in vitamins, good for digestive system and skin)
* Cucumber (good for teeth and bones due to potassium content; can combine with carrots to promote a healthy liver and kidneys; in juice form, a good diuretic ... peel cucumbers unless organically grown)
* Celery (chopped or juiced; can help with arthritis)
* Flaxseed oil, fish oil, omega 3 and 6 supplements (beneficial and essential fatty acids)
* Garlic can help remove waste from blood and can help repel flea. Depending on the dog's size, crush from one-half to two cloves a day into their food. By cloves, we mean the small chambers, not an entire garlic bulb. One vet recommends one crushed clove of garlic per every 30 pounds. Note: While many holistic veterinarians recommend feeding small amounts of garlic, some veterinary diet experts advise against garlic because if eaten in quantity, dogs can have reactions (as does the author of this article, even though her own dogs thrive on *small* amounts of it). Some holistic practitioners recommend heating the garlic for easier digestion, and some suggest not giving dogs garlic every day.
* Green beans (lightly steamed; healthy and low-cal treat)
* Parsley (can reduce allergy symptoms and aid kidney function; chop finely or boil parsley and add the juice over food)
* Kale (rich in antioxidants and can help reduce allergy symptoms)
* Green or yellow squash, asparagus and spinach (very healthy; serve chopped)
* Another veggie snack idea: cooked skins from organically grown potatoes
* Bananas (in small quantity; a coveted treat)
* Whole grains including oats, oatmeal, brown rice, millet
* Cereal grasses, such as barley grass, and barley supplements
* Tofu
* Olive oil, sesame oil (a tablespoon a day is good for skin and fur)
* Vitamin B complex can bolster health, calm a stressed nervous system and help repel fleas. A suggested dose is 50 mg of B complex once a day for smaller dogs and cats, and twice daily for larger dogs.
* Preparation suggestions: Many veggies can be served raw, lightly steamed or in juice form. For most vegetables such as broccoli and carrots, it is far better to steam them instead of serving raw for improved digestibility and nutritional value. Also, since dogs have small digestive tracts, you can puree vegetables to enable your pet to digest more. If you use canned vegetables, get the salt-free kinds.
* Organically grown benefits: Due to their smaller size and more compact body systems, pets can be more prone to the toxic effects of pesticide contamination than are people. So it is best to feed them produce that is organically certified, which also has higher nutritional value for everyone.