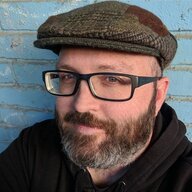 Semi-retired traveler
Staff member
Admin
Joined

Aug 4, 2006
Messages

10,223
Location
Website
So the whole nonsense with the storm area 51
facebook page
has turned into a music festival thing at the Little Ale'inn restaurant and hotel in Rachel, NV, September 19th-22nd, 2019. More details here:
So.... seeing Area 51 and the surrounding area has been #1 on my bucket list for longer than I can remember. Even before all this sillyness went down with naruto running into the base, etc, I was planning on driving through on my way down to Slab City in September, so it's really a strange occurrence that all this is going down at the same time.
Still, I'm super excited about it. I'm curious if anyone else wants to ride out there with me though? I'm driving my car, and I plan on hiking up to tikaboo peak to view the base (it's the only place still on public land you can see the base from). It's a beautiful area if you like the desert, and I think it would be a really fun thing to do before all this festival shit goes down.
So, if you want a free ride out there, hit me up!
oh, p.s., i plan on live streaming if there's signal, if not, i will post many youtube videos!