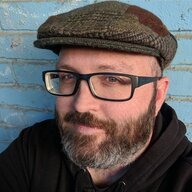 Permanent Wanderer
Staff member
Joined

Aug 4, 2006
Messages

10,345
Reaction score

13,659
Location
Website
Previous guest Cornelius Vango turns the tables and this time it's my turn to answer the questions on this week's episode of the StP podcast! I cover a host of subjects, including my book, future plans for StP related projects (including the Dirty Scouts Jamboree), and my general philosophies on anarchism and travel culture.
This interview was filmed in Cornelius' school bus turned RV while they were visiting me in Walla Walla, Washington.
The StP podcast is a weekly series discussing various topics related to underground travel and the community around the website Squat the Planet. Join us each week as we have a rotating cast of folks sharing their experiences in travel and answering your questions.
***************
-- Show Notes --
Check out Cornelius' YouTube Channel here:
https://www.youtube.com/channel/UCh3SpI_QxJvaPb9S2IiU0JQ
More information about the Dirty Scouts Jamboree:
https://squattheplanet.com/fest
My book, "The Anarchist's Guide to Travel":
https://squattheplanet.com/book
Upcoming StP Projects that need your help:
https://squattheplanet.com/projects
***************
Join the 1# online community for misfit travelers! It's free, and you can find more information about traveling for free or cheap, and network with other hitchhikers, hobos, and migrant punks of the traveler underground!
https://squattheplanet.com
***************
Buy some of our unique and interesting crap! Bandanas, stickers, patches, and more stuff for travelers of the nomadic underground:
https://www.etsy.com/shop/SquatThePlanet
***************
Get Social
Twitter ---
http://twitter.com/squattheplanet
Facebook ---
http://facebook.com/squattheglobe
Instagram ---
http://instagram.com/squattheplanet