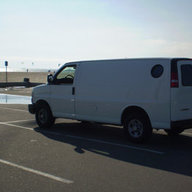 Joined

May 30, 2018
Messages

231
Reaction score

1,059
Homebase
We're talking about it in a thread about not wanting to die in Florida, so okay it got me thinking. If I get to choose, where do I want to die? Obviously we can't control this but we can influence the outcome to some degree.

I always wanted to die at work, after my morning coffee but before my coworkers arrived. I want my coworkers or ideally my boss to find my body because I don't want family/friends dealing with that shit... but that wasn't a specific place that was just a feeling I wanted to die OTJ to save those closest to me that final suffering. My dad found my mom and I could see how hard that was for him.

Is there a vista I'd want to see while I pass? I don't know - it seems like depending on my level of suffering I might not be able to enjoy it.

Do I want creatures of the wild to pick me clean? Meh I guess I don't have a strong preference.

I think I'd prefer if my passing was instant so these days I guess that means I'll get hit by a car on my bicycle. Though it would be sad if it was an accident because I wouldn't want a good person to be burdened by the memory of killing me. Since I'm in Miami, it should be some asshole in a Ferrari on coke-fueled rampage and then they get caught because it's the middle of the day downtown haha.

How about you? Post pictures if it's someplace specific, if you can.
If that's too morbid, where's the ideal place you'd want to live?