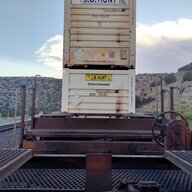 Joined

Aug 5, 2019
Messages

32
one book i always will remember and recommend over and over again is the autobiography of malcolm x. its an important one, a life affirming book. as a native to the north amerikas, all i knew growing up was white culture, and my family urging me to learn what was offered outside of our culture. a sweetheart of a person told me to read that book; when i did i learned that i am so blessed to have a culture that doesnt have a starting date, and isnt gone. go read that book!
the wall by sartre is killer too! 5 stories about insanity, frail mental stability, and 2 way wills.
the world withoutus. awesome read as well! a beautiful book about man made structures crumbling and disintegrating because people are no longer around to maintain them.
the darth bane trilogy! the sith lord who overcame himself and established the rule of two; a rule which decrees there should only be 2 siths in the universe at any given time. one master and one apprentice; and the only way for the apprentice to claim master is for them (the apprentice) is to murder their master in hand to hand combat. killer shit.
as far as 'life changing' books go i gotta hand it to my little brother (rip) who got me to read all the harry potter books and those fuckers started my love for reading.