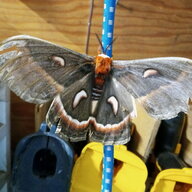 Joined

Jan 8, 2017
Messages

538
Reaction score

1,288
Location
Website
Posted something on Facebook today warning people, since I saw this asshole actively online for the first time in years. I recently re-integrated back into facebook, which is why I was not aware he was still active on public social media platforms until last night. Either way, here we go!! He got off of STP because of what I'm about to reveal (if you weren't already aware)

-Yancey Slade Marcum-

Fuck this kid. He's a rapist that took advantage of a girl while she was tired, and intoxicated. If that's not enough of a reason for you- he also likes to fly signs in broken Spanish to poor mexican people to buy him specialty shoes for his big ass rapist feet. I personally watched him do this in Nogales, Arizona. Need any more info? I'd be happy to help. Hung around the guy for about 2 weeks or so after meeting him at the Slab City Library about 4 years ago. Apparently he was around because of Black Sheep, and possibly the jambo. This would have been 2016. He's literally about 7 feet tall, and plays stringed instruments.

LET ALL ABUSERS BE KNOWN, BEFORE/IF THEY CAN EVEN EARN BACK THEIR WORTH.
Last edited by a moderator: