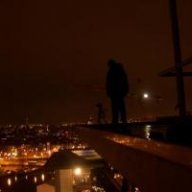 Joined

Feb 2, 2010
Threads

8
Messages

258
Likes

70
Current Location
It doesnt matter from what country I am a ciitizen.
I have immigrated twice however.
Currently living in Germany and I can imagine myself immigrating again.
Depends on situation, this would happen rather spontaniously then planned.
However I am planning to stay here for another some years and work on something.
When I am done with that I will prob. going to move somewhere to northern europe and try living in the woods and shit.