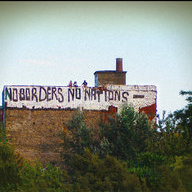 Joined

May 1, 2018
Messages

9
Age

21
Location
Posted in another sub forum looking for crew. Offer still open.

Thought I'd introduce myself here, my names Andy, I'm 18, and I currently live in Essex, UK.

Recently I sold my caravan (home of the last 6 months) and bought a Macwester Rowan 22 sailing boat for £700. I'm currently in the process of rewiring her, fitting new electronics, refitting the headlining and making general improvements in the cabin.

I've finally got an engine that's good for the boat now. A Mercury Sailpower 4hp, my gramps is making a new outboard bracket, and I'm in the process of giving the engine a good service and rebuild where necessary.

I've added 100 watts of solar to the existing 20, my Bohler electric start generator, a gas heater, I have a diesel heater on the way, an inverter and stereo has gone in, I have my tv to put up, new led lighting throughout.

Got another 6 weeks of work or so before I do a shakedown run hopefully with crew, then if all goes well, pull into a marina for some last minute work then off across the channel towards the medeteranian for the summer.