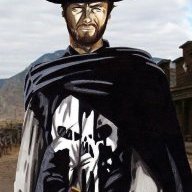 Joined

Feb 18, 2017
Messages

34
Reaction score

62
The Oakley kitchen sink is the greatest
backpack
of all time in my humble opinion. It'll cost you between $100 to $350 depending on which version, but the one I'm showing here is the standard and it can be had for around $150 if you shop around, $200 if you buy it from Oakley. Maybe a bit on the pricey side but this premium piece is the porn star of packs and will be the last one you'll ever need for any application.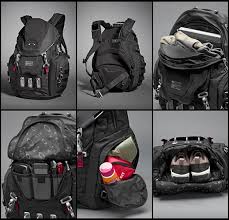 Weighing in at 2.8 pounds empty due to it's very high quality construction, this bag is indestructible. It's made mostly from thick double ripstop nylon, a branded polyester lining inside, and some kind of waterproof matte rubberized pseudo-leather in key places. The zippers are good sized cable loops are lockable with any size padlock.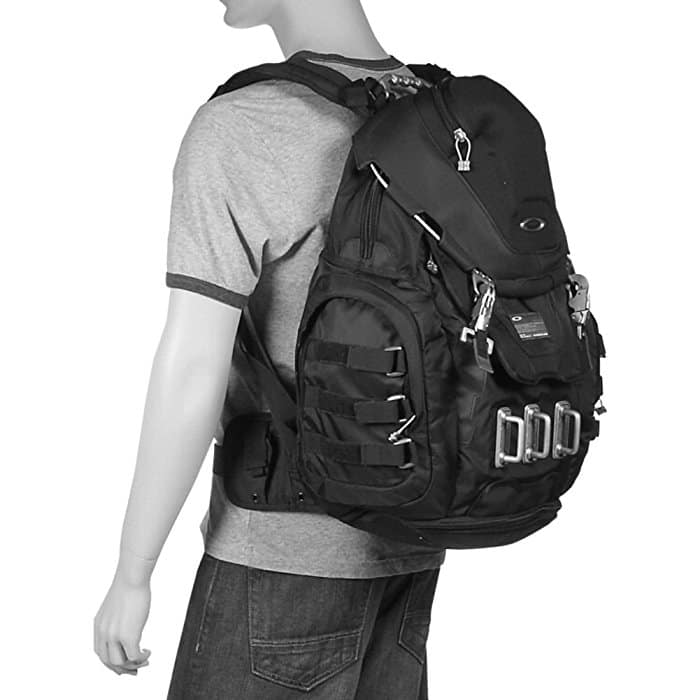 Whether you need a trackpack, bikepack, hikepack, or even as a school bag, this bitch will haul approximately a metric shit tonne of gear (34 liters with expansion capacity up to over 70 liters). If that's not enough space or you pick up too much treasure on the trail, go ahead and unzip the bottom and an extended compartment pops outta there like some giant hernia. The metal fastenings are all aluminum with some type of plasticised coating on them so they are not shiny or noisy at all. There are three big metal loops good for attaching carabiners and hanging extra gear or strapping your
sleeping bag
and tarp on.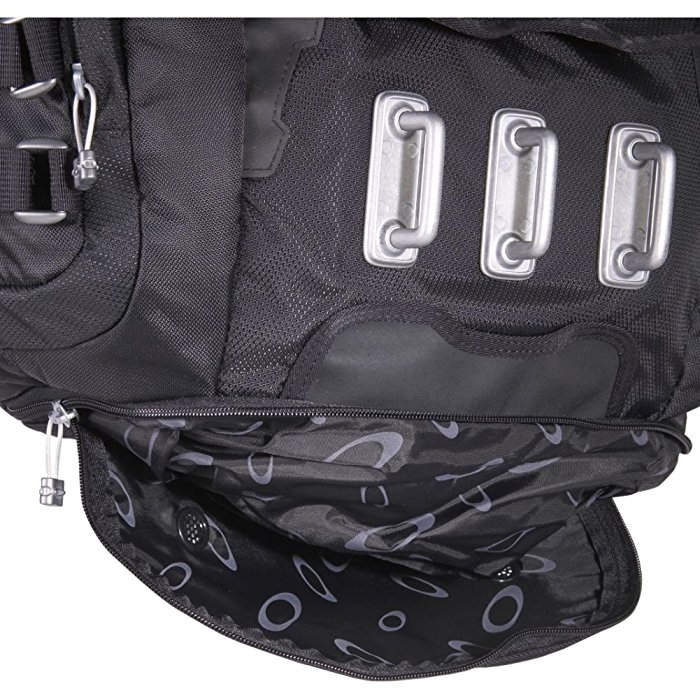 Don't be fooled by this photo, this lower "hamper" compartment is actually a little bigger than the bag itself and will hang down apast your ass. Now you have more than double the carrying capacity and all the shit in the main compartment just slid down to the bottom so you can load up in a hurry. It also functions as a drainable section for shoes or wet gear if you use it like this.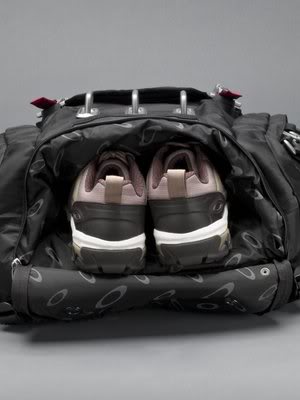 As you can see here there's little grommet sieves for drainage. Also, there's a little button strap to go through the zipper so it doesn't unzip itself. The bottom is waterproof in case you set the bag down somewhere moist, water won't wick it's way up.
The main compartment is covered up so it's not fast and easy to access without opening up these metal clips that attach to a cable, but that's a good security feature, you won't have sly dogs reaching into that section in a hurry.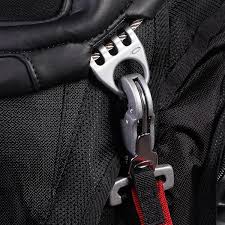 But that's why you have the remora like compartments on the side, to stash shit you need to get a grip on regularly. They're deceptively large, able to hold two 710ml bottles, or one of the big rectangular 26ers of hard liquor so you have ample water AND vodka, and you don't have to hit the road without water anymore! They both have three velcro straps across the pockets so you can strap belt pouches on there.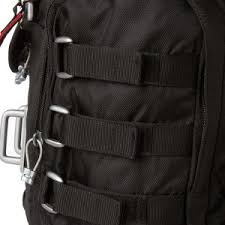 The top pouch is clutch, it's kind of hard so you can put shit in it that normally gets crushed anywhere else like your sunglasses, glass smokeware or electronics. It even has a little slot for your headphones or a charger wire to come out. I use wireless headphones but I still use the little slot for quick deposits of things like money, pens, just general pocket shrapnel. There's also a really robust metal handle at the top so you can carry the bag low cuz maybe your guitar is on your back or some other shit.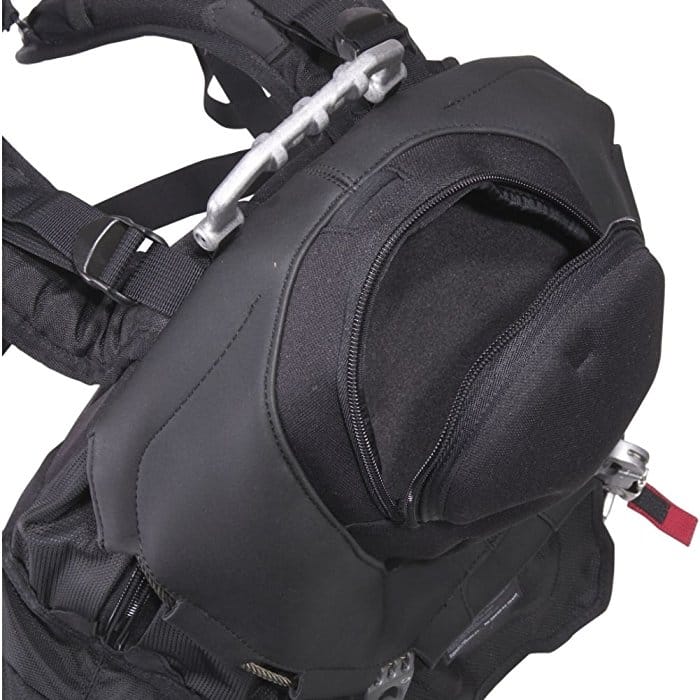 There's a padded laptop compartment with easy side zipper access, and it's one of the few bags that can hold a 17" laptop comfortably. I have a tiny laptop so I utilize the extra space to keep my logs and journal.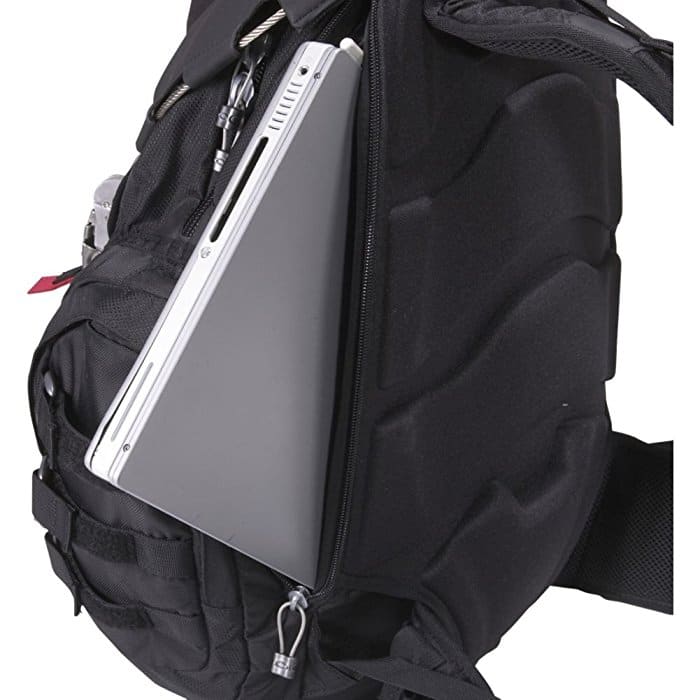 There's an easy to access flap on the front with nice hard pockets inside, perfect for your multi tool, flashlight, knife, pocket pussy, whatever you need fast and dirty access to. Plus there's a lot more room below those pockets extending all the way to the bottom of the pack and it's a great place for chargers and adaptors cuz they stay out of the way down there but can be accessed quickly.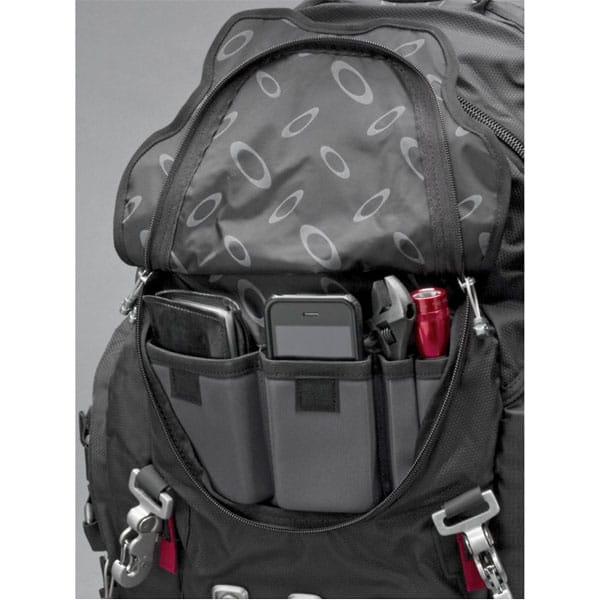 The chest and waist straps distribute the weight very well and the shoulder straps are nicely padded up. There's no internal frame but the back is well padded and semi rigid like a shell.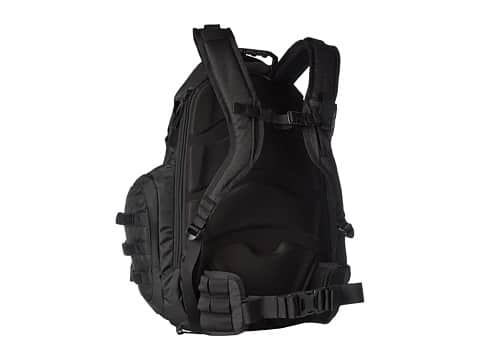 The waist strap/belt has additional pockets on it with velcro straps to hold gear down and it's removable in case you don't want to use it at all, or maybe you just want to wear the belt by itself!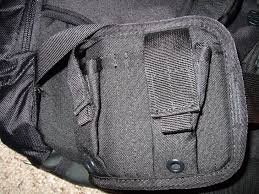 The ubiquitous cell phone pocket is on one shoulder strap but I like my phone in my pocket. It has a velcro strap as well as a well-elasticized mouth so anything in here is secure. If you put your smokes in there, you won't be bothered by moochers cuz the pocket is mesh but it's completely opaque.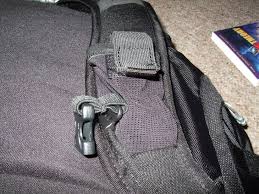 My road dog complains about it's lack of a secret stash pocket but that's a feature you'll want to add yourself, that way it's in a location that only you know about. Put it in a spot that's padded, that way your git kit will go undetected and assumed to be padding (provided it's small and soft).
There is an XL version of the same bag with several extra pockets and a drawstring closure if you really gotta lotta shit to haul around.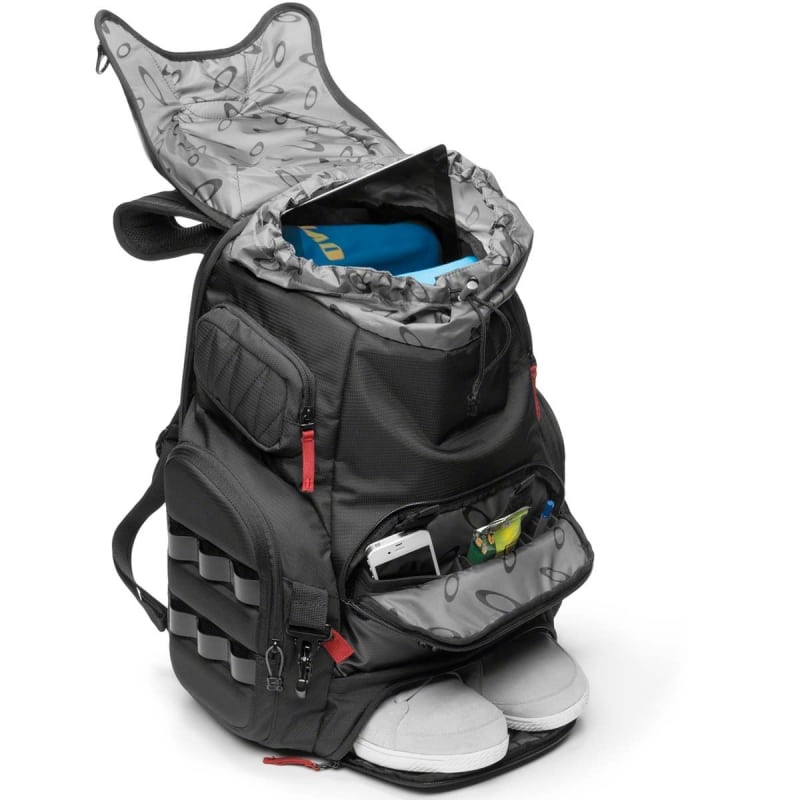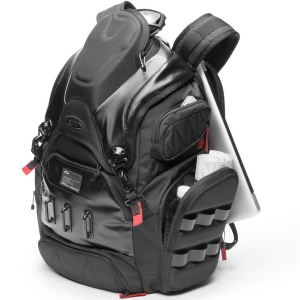 And there's a little 23/43 liter version called the bathroom sink if you're a cheapo or a lightweight or something.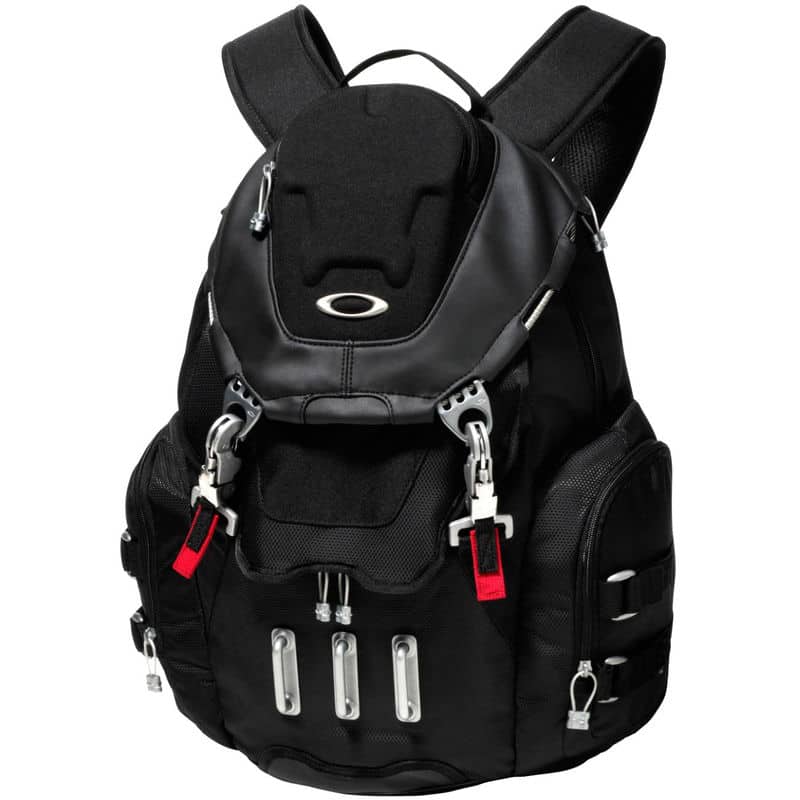 It comes in many colors besides the original black, two-tone, urban camo, khaki, green camo, even red or white. I didn't show red or white here because who really gives a fiddler's fuck about those colors. Can you say "heatbag"?

[/url][/IMG]




There's a fully waterproof "designer" version for an extra fifty buxx but it's a little too shiny for my taste, although claiming to be "stealth black".