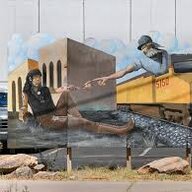 Make America Freight Again
Staff member
Moderator
Joined

Dec 12, 2014
Messages

2,391
Age

33
Location
Website
Y'all. I had hope for the cause. I am losing hope rapidly.

Boris Johnson has just won the majority parliament in the UK, once again. This will mark the majority of the Allied Forces falling, after 75 years since WW2, into Nationalism.

The entire reason why the UN was established after WW2, was to ensure this would not happen. To ensure that our countries would work together to prevent anything like the Thrid Reich, Second Reich, or First Reich to ever happen again.

They worked together to prevent any single idea from oppressing the world ever again.

What the fuck. I was worried before. Now I'm scared. If Trump Gets elected again. That's it.

I know there is naysayers out there, but seriously, do your research on history. This should scare you. Between Trump, Johnson, Macron, Erduan, Bolsonaro, Putin, Xing Ping...Satan help us all.