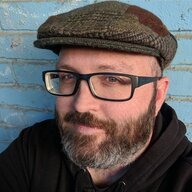 Retired Wanderer
Staff member
Joined

Aug 4, 2006
Messages

10,477
Reaction score

13,615
Location
Website
The Heavy Metal Subculture of Botswana, Africa
http://www.messynessychic.com/2013/12/27/the-heavy-metal-subculture-of-botswana-africa/
By
MessyNessy
27TH DEC, 2013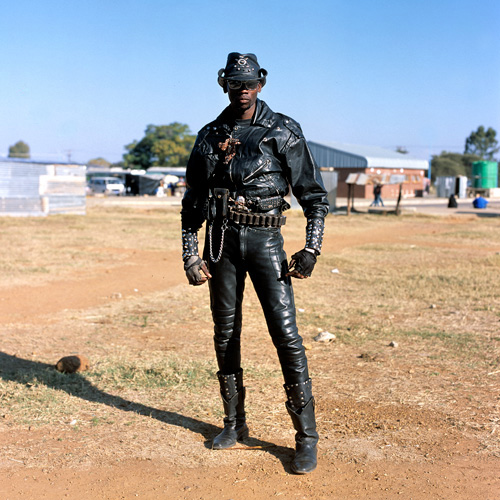 T
he heavy metal cowboy get-ups sported by Dennis Hopper in
Easy Rider
and Mel Gibson in
Mad Max
are probably considered more than a little passé in the world of men's style, better left in the 1970s. But in Sub-Saharan Africa, the art of dressing like you've just stepped out of a Metallica concert is still very much alive.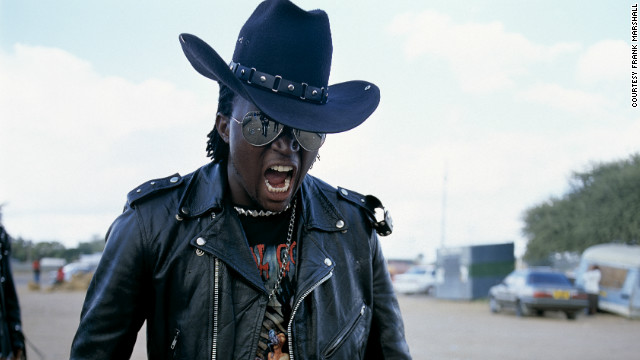 South African photographer
Franck Marshall
found the unlikely subculture in the Republic of Botswana, taking their heavy metal style of dress very seriously.
"There's a competition between them to see who can look the most brutal," says
Marshall
, who calls his subjects the
renegades– '
an underground minority rebelling against the status quo, redrawing the borders of both Heavy Metal and orthodox culture in Botswana'.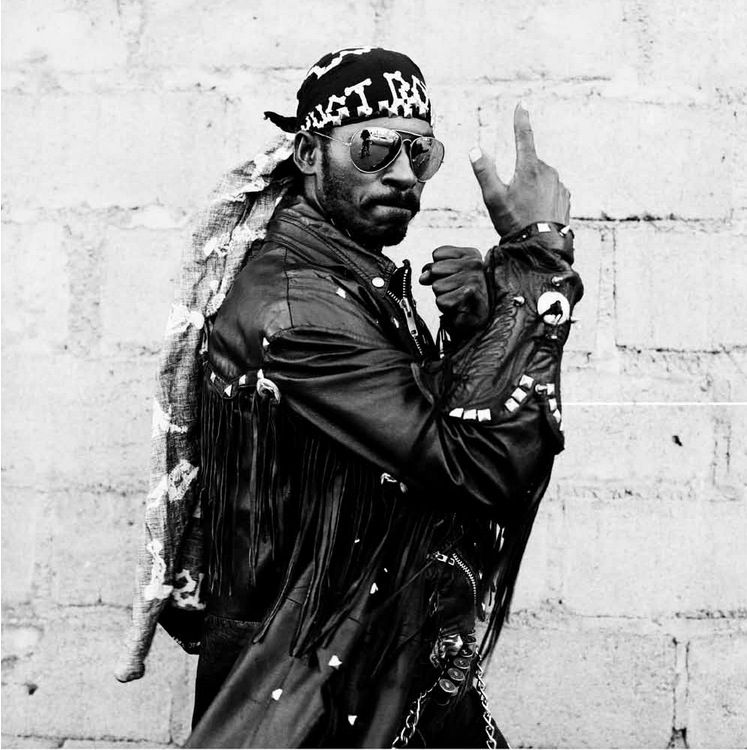 In post colonial Botswana, whenever the African Deathmetal bands (
they exist too
) go on tour, the renegades will spend weeks preparing their leather, shining their belt buckles and boots. The subculture actually grew from a classic rock band that was formed in Botswana in the 70s and evolved through the decades.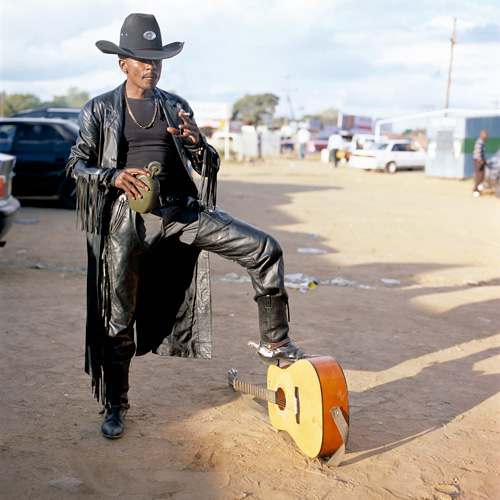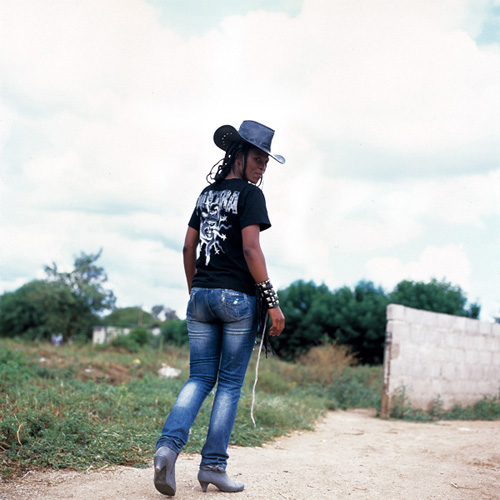 And the women are in on it too…!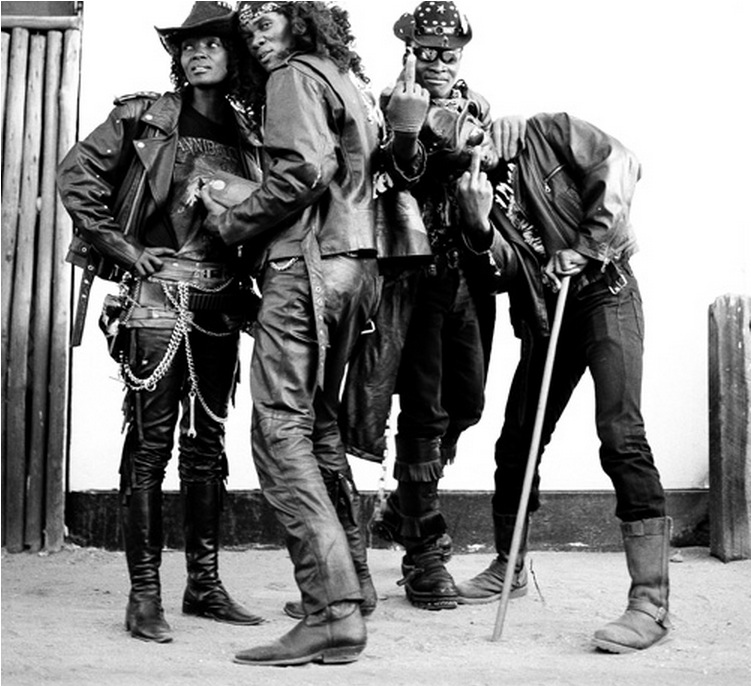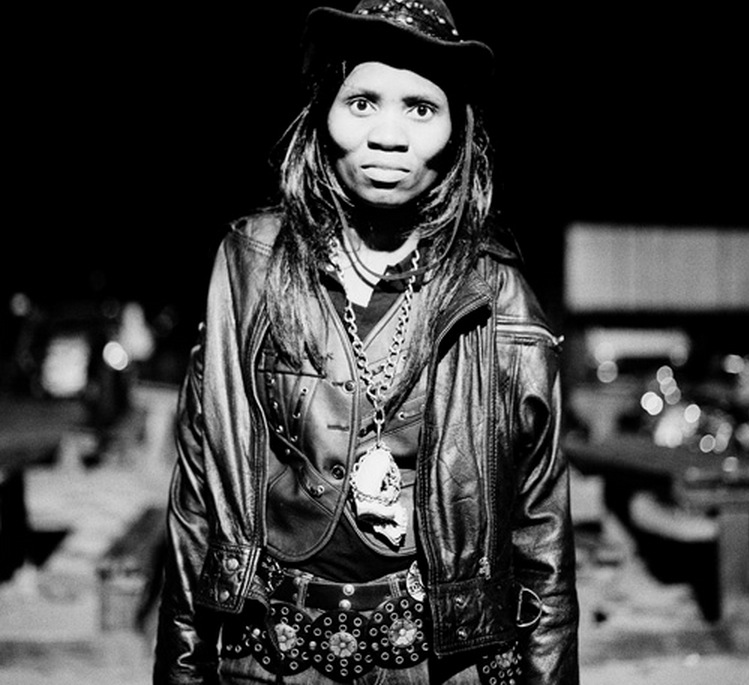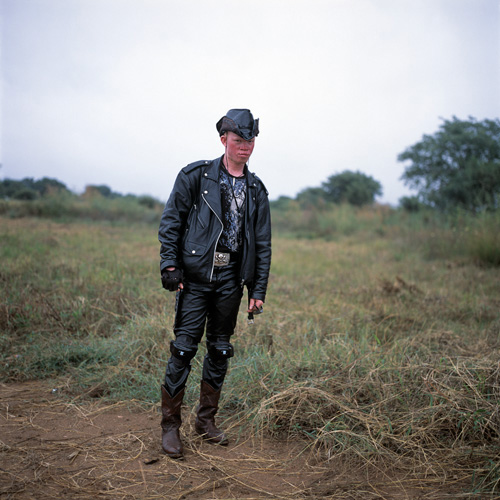 This young renegade goes by the alias of 'white devil'.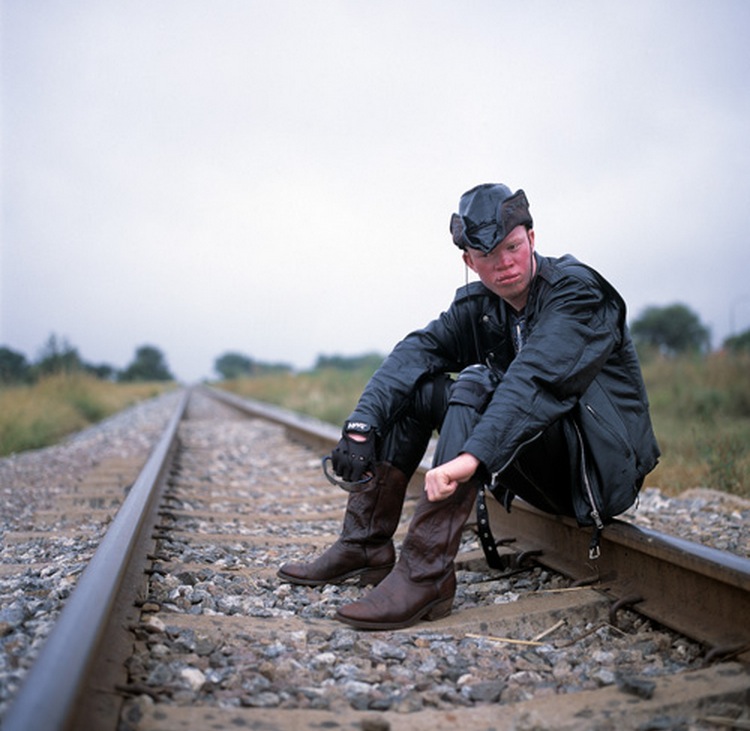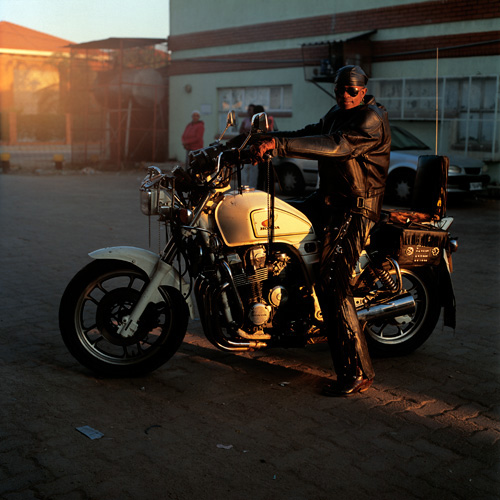 If a guy walks into a bar dressed up like this, in most places, it will probably raise an eyebrow or two. But in Botswana, it earns you serious 'cool points' (and great respect).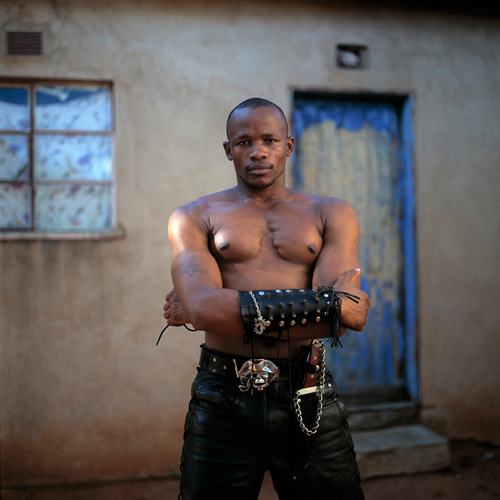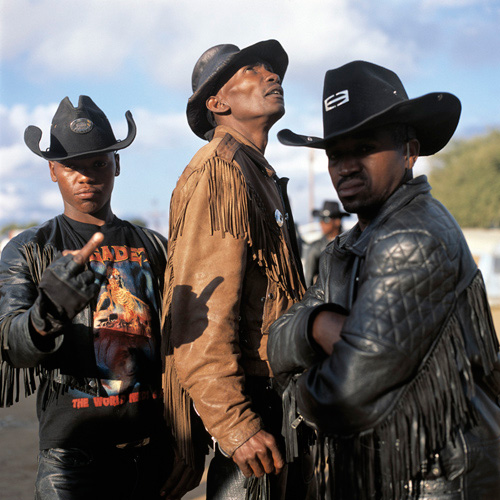 While the renegades incorporate that aggressive side of metal into their look, "there's a strong sense of camaraderie amongst them," says Marshall, "They've got a very strong bond and friendship with each other." Seen as role models in society and often followed by a trail of young children in awe, they're seen as protectors of the community with a strong awareness of social responsibility.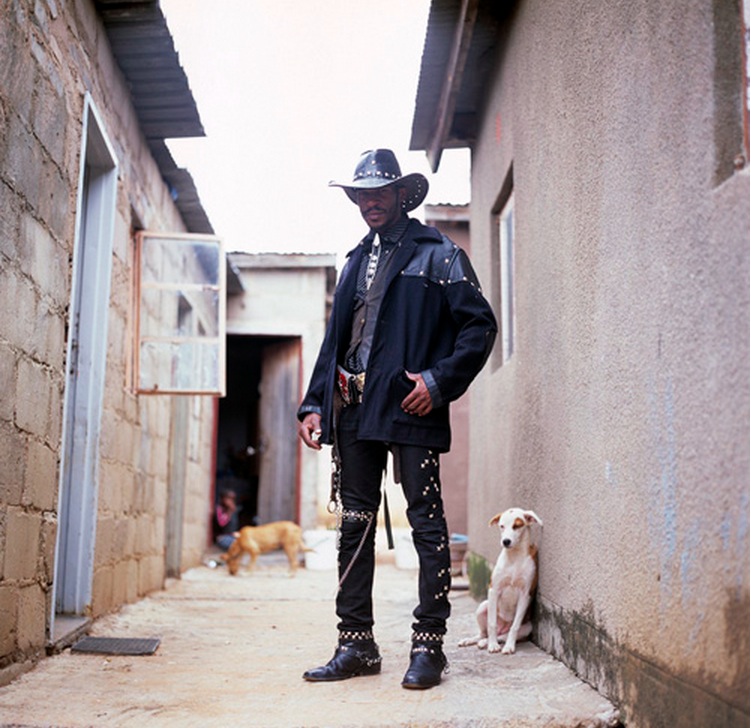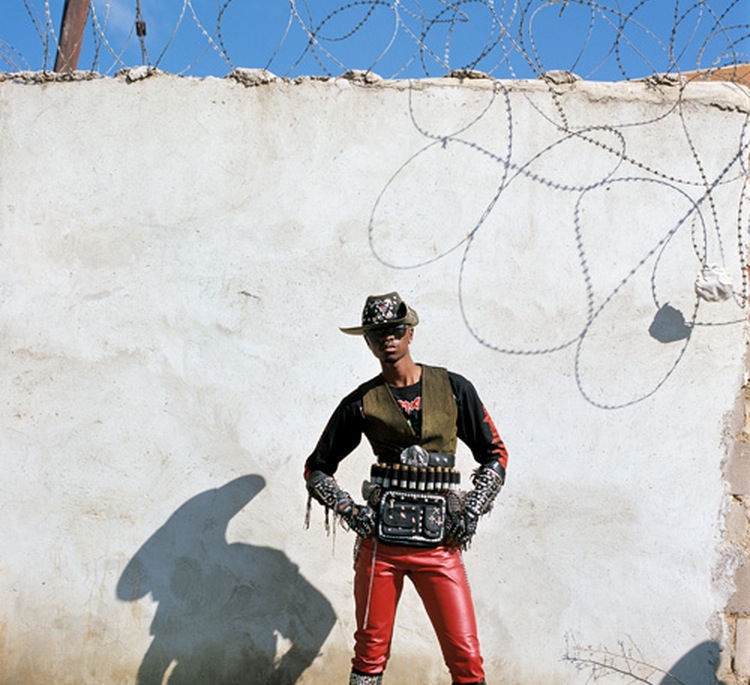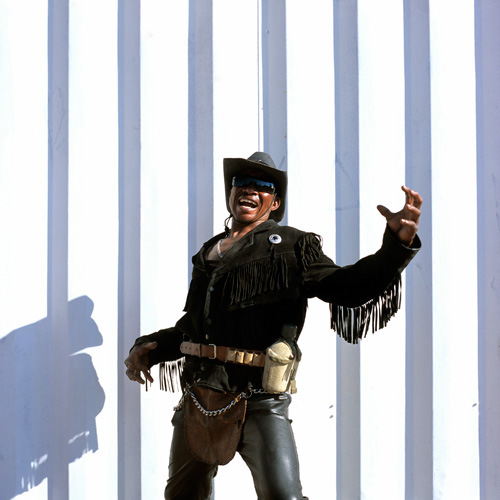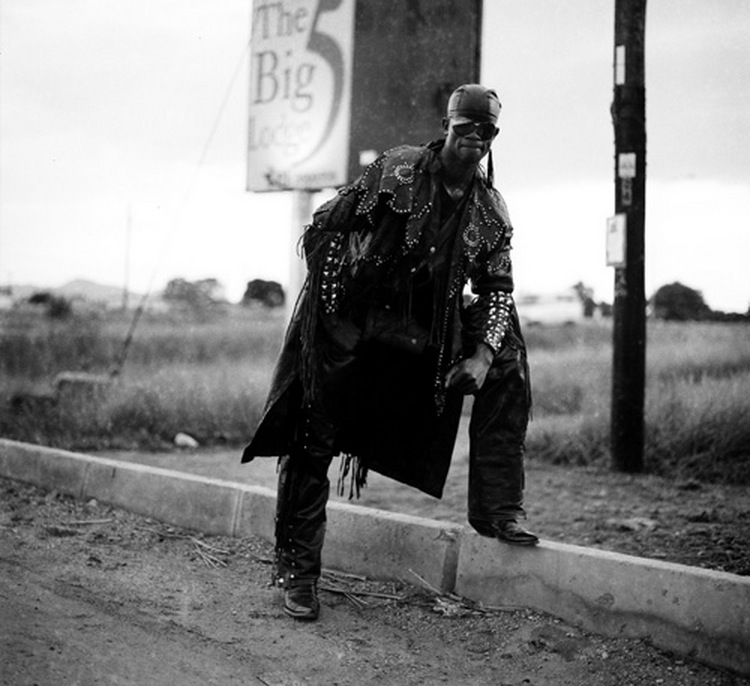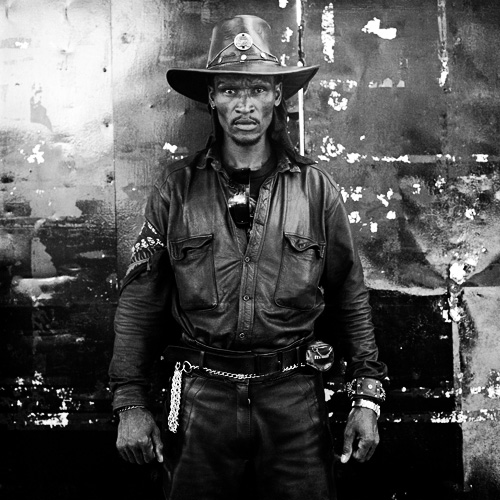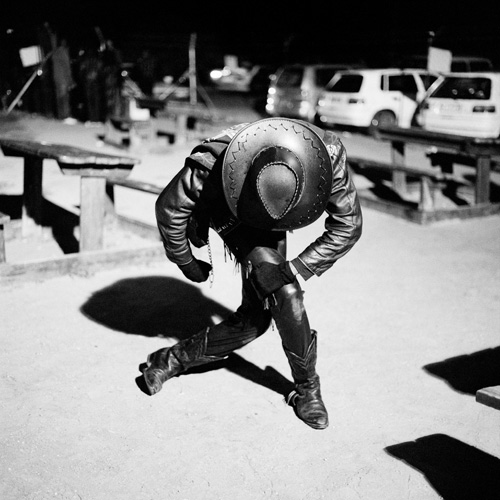 Don't be surprised if this unusual subculture sparks a fashion comeback for heavy metal cowboys … I'm personally rooting for it.
More info via the
Rooke Gallery
.
Last edited: