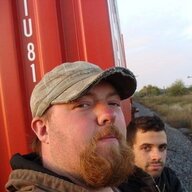 the most derailingest mod.
Staff member
Moderator
Joined

Dec 26, 2010
Messages

779
Age

43
Current Location
Website
November 2011, I was working a trim job up near Yosemite for a friend(D). He had a small house way back on a tiny dirt road, all the way at the end. The houses were probably about a quarter mile apart, you couldn't see one from the next given the terrain, trees and brush.

I'm given very few details on the phone, just basically yeah dude come up we need the help. So when I arrive, D is giving me the tour. He's got 18 plants up top near the house and another 36 down below separated by maybe 120 yards. Plants are in 8'X2' raised beds, they averaged 6.6 lbs per plant the prior year but this year wasn't quite as impressive.

So as we're walking, D tells me they had a guy walk up to the house the previous Saturday and ask what the time was. This is obviously a very bad thing, nobody would ever do that down a small mountain road way back in the cuts.. clearly this guy was casing the grow out.

So D tells me they're running all hands on the trim table, with two guys alternating out to patrol with the 12 gauges while it's dark. The nugs were pretty hefty, I was making good weight at the table. I had about 3/4 of a pound trimmed up and I decided I'd pick up where I left off the next day.

I join D on patrol, we creep quietly along the perimeter of the property through the remaining night. The sun begins to rise, I'm absolutely exhausted at this point so I decide to get some rest. I'm told I can sleep in the back room, I'm out within seconds after my head hits the pillow.

The very next thing I recall is waking up to D jumping up and down violently on the foot of the bed screaming "LUPO, wake the fuck up we just got robbed!" I turn to my left and my favorite backpack ever that I had just at the side of the bed was gone. Fuck, is he serious?

I walk out into the living room and there's clothes strewn everywhere, my backpack belongings mostly strewn over the couch. Someone was on the phone asking a nearby friend if we could come over to his place, we got the ok so we jumped in the back of a truck and took off out of there.

Once we got to the friends house(G) and we felt safer, D told me how things went down. I sleep extremely heavy, and especially the first couple/few hours that I've fallen asleep. Apparently within about an hour of me crashing out, D is on the porch with his shotgun just sitting down smoking a bowl.

He sees three sheriffs walking up the dirt road, so he slowly lowers his shotgun and let's it lay on the porch. The sheriffs move up closer and draw their guns on him and say "Hands up, have everyone else come outside" So D does as they ask, tells the few guys inside at the trim table that sheriffs are out there and to come out.

It's a completely legal grow, everyone has 215 cards so it's no biggie this should be an easy in and out process once they call in the recommendations and confirm they're legit. Once they're all sitting on the porch and these sheriffs still have their guns pointed down on them.. one of the trimmers says "Why are you wearing a highway patrol hat if you're a sheriff?" to one of the "sheriffs".

It's at this moment everyone out there realizes they're being duped. These aren't sheriffs at all, and upon closer inspection there's more uniform discrepancies. The "sheriffs" continue to play their role, and then two more guys drive up the road in an unmarked regular ass truck.

They're youngsters, one of them is the guy that came a week earlier asking for the time. Once those guys get together with the others, they assign jobs. Two are ripping plants, two are in the house clearing it out, taking all the guns, trimmed cured pounds, cell phones, they took anything that was worth something.

At some point one of the inside guys walks out to the porch and says "There's a big guy in there asleep". One of the "sheriffs" on the porch, the one that appears to be calling the shots says "Let him sleep, I got enough of em to keep an eye on out here. If he wakes up violently, take care of it".

Fortunately, I was hibernating so I didn't stir one bit. It still gives me a lump in my throat visualizing a stranger with a gun possibly pointed at my head while I slept, as he took my backpack. They took the backpacks because they needed to carry cell phones, pistols and weed, whatever else they took.

I was told they spent over an hour in the house, very comfortable these guys. They pulled the 18 plants up top but never even noticed the 36 down below. It's possible they saw them, but they certainly didn't have room anyway, the 18 they took were smashed down into the truck bed, pretty much destroying the value of the nugs, jackers don't care.

So here's where this long as story gets interesting. We're all standing in the same room at this safe house. G is in his chair, he's a biker with quite a well known club and he's got a lot of whiskers(clout, whatever you'd call it) as best I can tell. So one of the trimmers says "Wait.. I think I can track my iPhone. I've never done it but I think it's a feature"

They had taken all our phones, so this was possibly really good news. G says alright well do it. So the trimmer uses the PC, and also made a call I believe to customer support. Before we know it, we're watching a blip on the map.. all the herb and all of our shit, we're watching it travel on down the highway.

G determines they're headed to one of two towns or at least through them, so he makes a couple phone calls. Within 20 minutes we have two bikers on the road ready to intercept, following G's instructions on the cell.

We watch the blip pull into a smaller central valley town, 25,000 population. They finally come to a stop. We cross reference with google maps/street view and determine they're at an apartment complex. So the bikers are sent in, with clear instructions of what the guys looked like and right about where the ping is.

They hang up the phone and then within a few minutes G gets a call. All of our eyes are just huge, we're hoping for good news. Honestly all I cared about was my backpack, it was a safety award from Union Pacific Railroad. I know that's a strange thing to hold dear, but of all the safety awards I received from them that was the only one I really gave a shit about. They were really nice UP backpacks with a leather UP patch that had Roseville service unit stamped into them.

The words spoken on the phone are frantic "How do you get gun powder residue off your hands?" G says "Shit, I don't know... gasoline?" That's all we heard, G actually relayed the other part after they hung up, it wasn't on speaker phone. The dot never moved, we got a call about thirty minutes later that they recovered just one bag.

It wasn't my bag, it was just some random bag that had a few pounds in it. G asked if it was alright with us if that could be donated to the clubhouse, for those guy's efforts. Nobody had any problems with that. It wasn't a drop in the bucket anyway. The season was ruined, everything was written off as a loss.

Those bikers took off because apparently they heard sirens after some shots were fired near the truck. We read later that two of those jacker guys were arrested and the police found dozens of pounds of unprocessed marijuana, along with several pounds processed, guns and other items all stuffed inside a couple huge apartment dumpsters.

In the end I'm not sure anyone ended up with anything, other than whatever they made of the 36 remaining plants. I got the fuck off that mountain as quick as I could. My brother was murdered in a home invasion on Dec 28th 2008, same exact shit too.. a couple no good motherfuckers that didn't have the ambition to make something for themselves and just decided to take it from someone else.. and took a life in the process.

This is definitely not an everyday occurrence in the cannabis industry. It isn't usually that dangerous but it can be. If you're working trim jobs always pay a little extra attention to your instincts. Have a game plan. Have hiding places, have escape routes. Ideally you never need any of it, hope for the best but prepare for the worst.