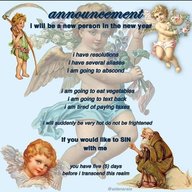 Joined

Jan 8, 2018
Messages

11
Likes

3
Current Location
Hey y'all. I normally wouldn't blow up a spot like this but it's got a demo notice on the fence outside dated Nov 23 17 so it's days are numbered. It's an old apartment block at 410 Montana, gas and water were both on and shower had shampoo an shit in it (towels seemed clean, now they are one bum less than clean).

Place is full of stuff too, there was and iPod classic, ps3, a ton of games and controllers, assloads of sharpies, razors and shaving cream, expiredass herbs an vitamins, basically it looks like someone only got halfway packed before the doors got boarded. Seems like dude was an alt right lawyer who specialized in tenant and employees harassment actually, tons of paperwork that might be an interesting case study for someone into jurisprudence and assholes or whatever.

The unit I was in was around back on the second floor, I was able to get in the bathroom window from the staircase with a bit of a scramble, also was able to climb to the balcony and get in that way. Bit of a pain in the ass, not extra accessibility but maybe worth it to you.

Oh and I had scabies! I left Dec. 3rd so maybe give it a minute before you scavenge!