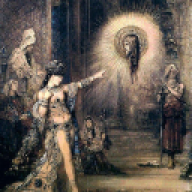 Joined

May 27, 2020
Messages

52
Age

32
Location
I have about $550 to spend, and I'd like to open a homeless shelter in Bellevue to house about 5-10 people. I think I may be able to keep it open for two months on this budget, but there could be donations to do so with popularity.

I plan to obtain permission from a storage facility, then register as a nonprofit organization. There will likely be anarcho-communist literature available to share there. I will need one or two people to moderate and hand out food as volunteers, though I hope a max of 1/5 the supportable population will be regular donors, who stay there and do so.

I plan to live there myself, as I currently live in another shelter, and Bellevue doesn't seem to be shutting them down.

If you can help organize, volunteer there, research, or would like to donate resources or funds, please contact me.