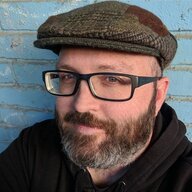 Permanent Wanderer
Staff member
Admin
Joined

Aug 4, 2006
Messages

10,349
Location
Website
From the YouTube description:
"In this short documentary, I tried to answer some of the common questions that I usually get about shipping. The footage I took myself using fairly basic cameras that I could fit in my pocket while I was on the job as an AB (able bodied sailor) in the deck department. The story follows me on a six month journey around the world on a container ship which was on a run between New York and Singapore via the Suez Canal. This was my first time going to sea on a large container-ship so everything was relatively new to me, therefore please excuse the couple of shipping terms I misused (such as saying "deckhand" and "license" when I should have said "credential"). I have been on many ships since and will continue to ship out for the foreseeable future. Oh and I did not mention how much money I made because I did not want this to be the focus of the film. I hope that sailors around the world will watch and pay rates fluctuate wildly from company to company and nation to nation. The pay was fairly good and since I had all my stuff in storage at home, it was certainly worth it! Thanks for watching."
Film by Martin Machado -
http://www.martinmachado.com
-Special thanks to Jesse Chandler with Third Street Works, and Kai Hsing for their help.
All Rights Reserved 2012 - This video can not be duplicated or used in part in any form of media. Use of this video in a business or institution for training purposes is prohibited without written permission by Martin Machado.