Dayoldpizza
I deleted myself
Hello hello!
I previously was a stp member but took time off from the internet, eventually i returned once a week to read articles, figured id give it another go, after time away i missed the hub bub of stp.
Im not new to van life, i took a break last year after traveling the last few.
Van dwellings are usually great, mantinence has been my down fall so i have more knowledge and understanding this being my 4th van around...
My plan is to stay semi stationary on the cali coast for the summer, still exploring but less miles to the pavement as previous vans.
I picked up a 95 gmc cargo off a landscaping company in santa cruz last week. I worked for 2 months, day jobs kill my soul but i made it to my goal!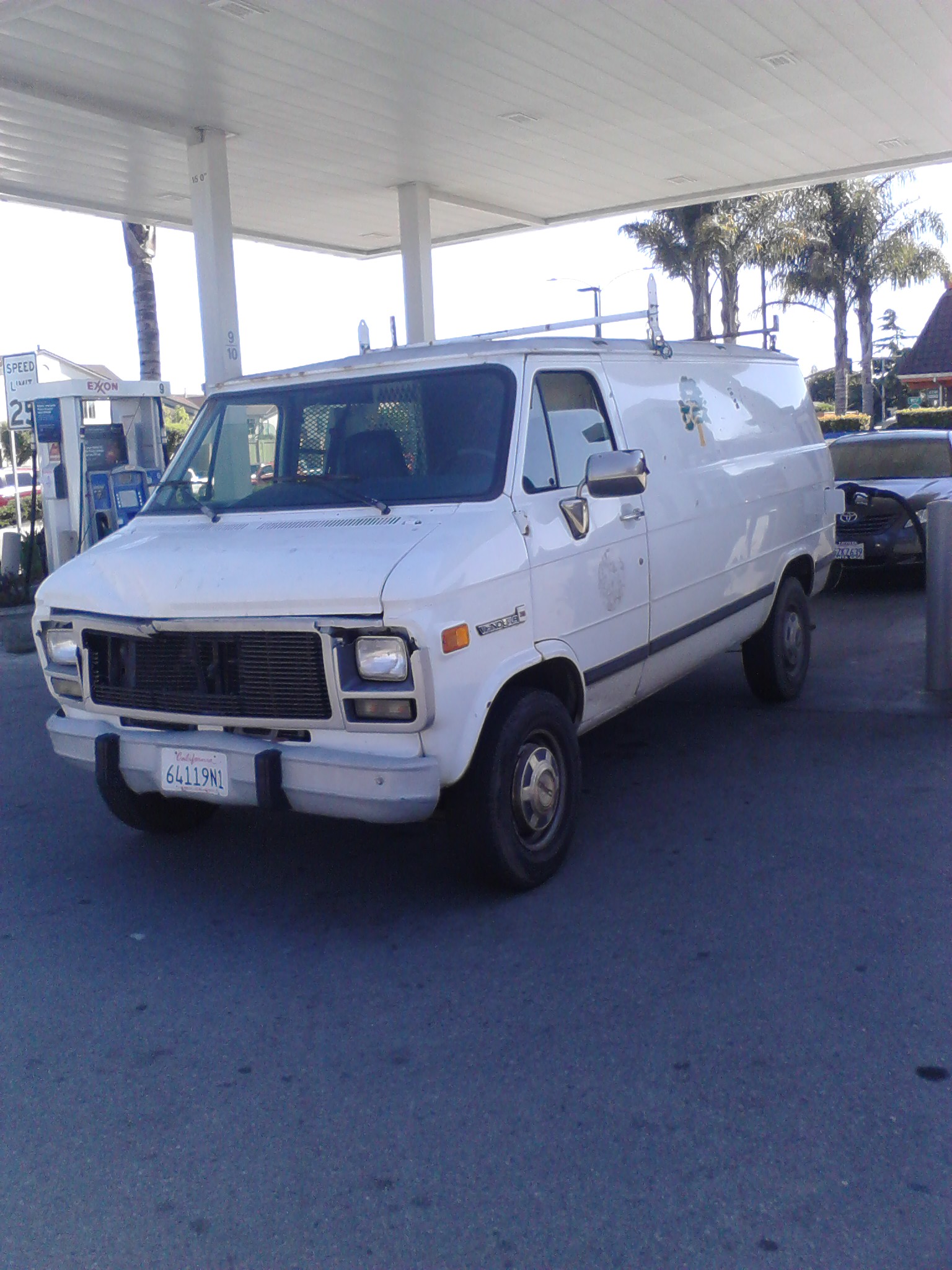 This van is a 350 chevy engine but has a cng hook up, i posted on a forum a few days back, people versed in actual cng costs said 5k to hook up tanks, with out the certification i couldnt fill up at any california cng stations . so gas combustion it is.
With that said i gutted the inside, which was filthy. The flooring was a awesome rubber gmc van matt, totally destroyed from years of lawn mowers dirt debris mangling its surface. So i had to pull it.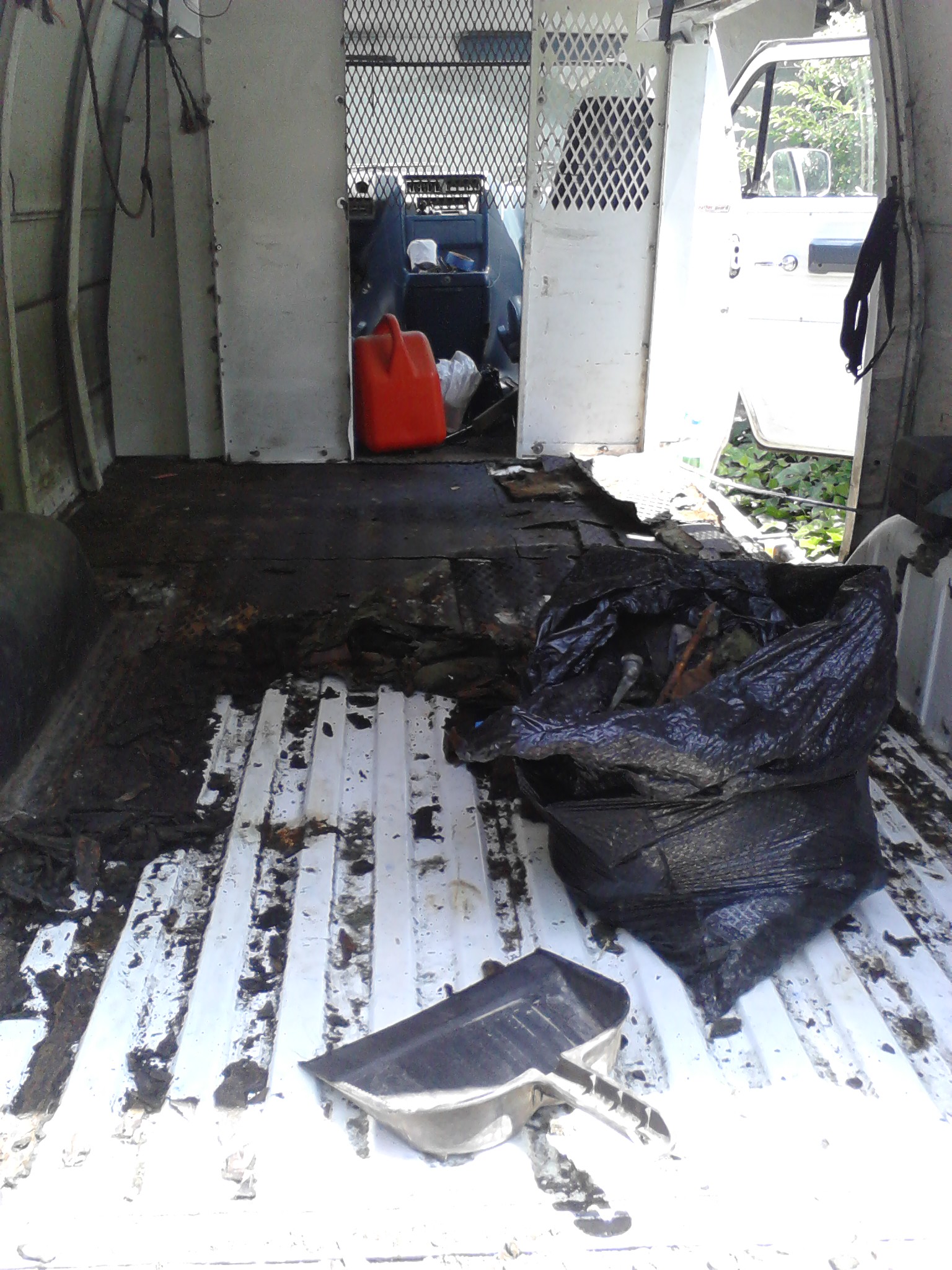 I spent 4 hours on the floor since the pad was stuck and came apart in small pieces. The walls took the same time if not more to scrub the walls with a large sponge & dish washing soap plus a few cap fulls of bleach. . .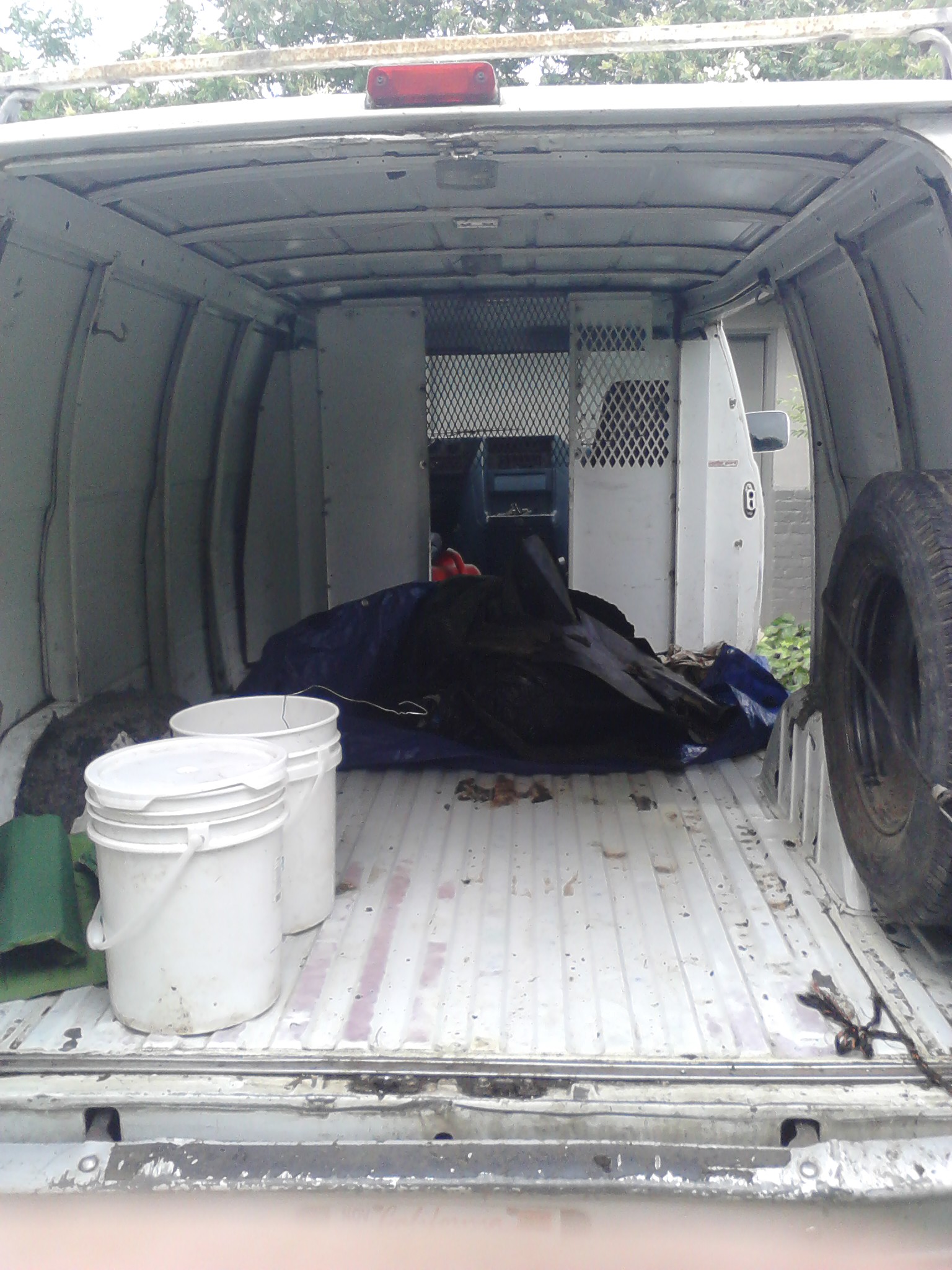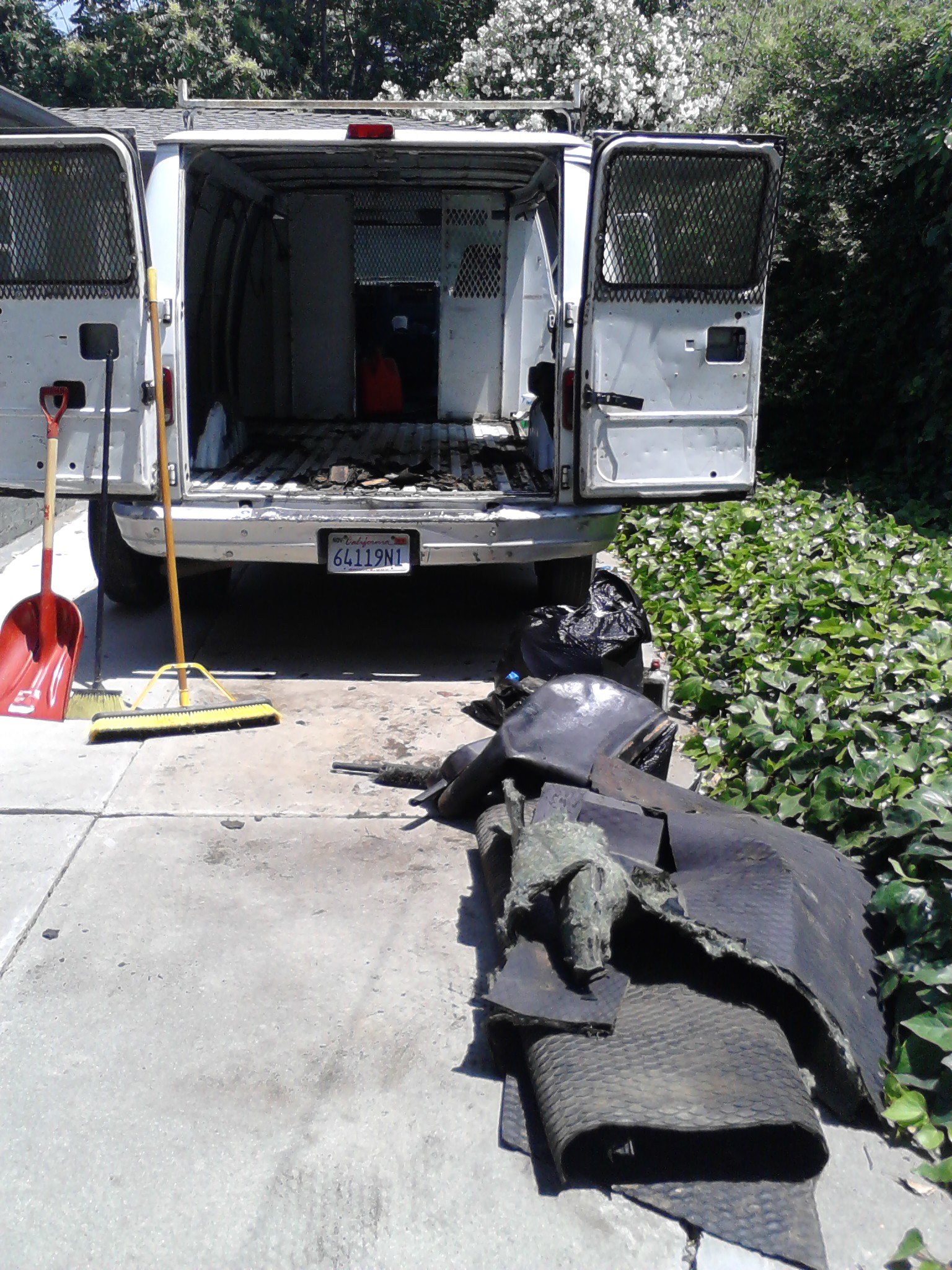 It came out okay. Clean enough for this summer. Picked up some pallets of a clist add, used a saw and cut up planks for my pallet bed and under storage, really i just wanted storage ..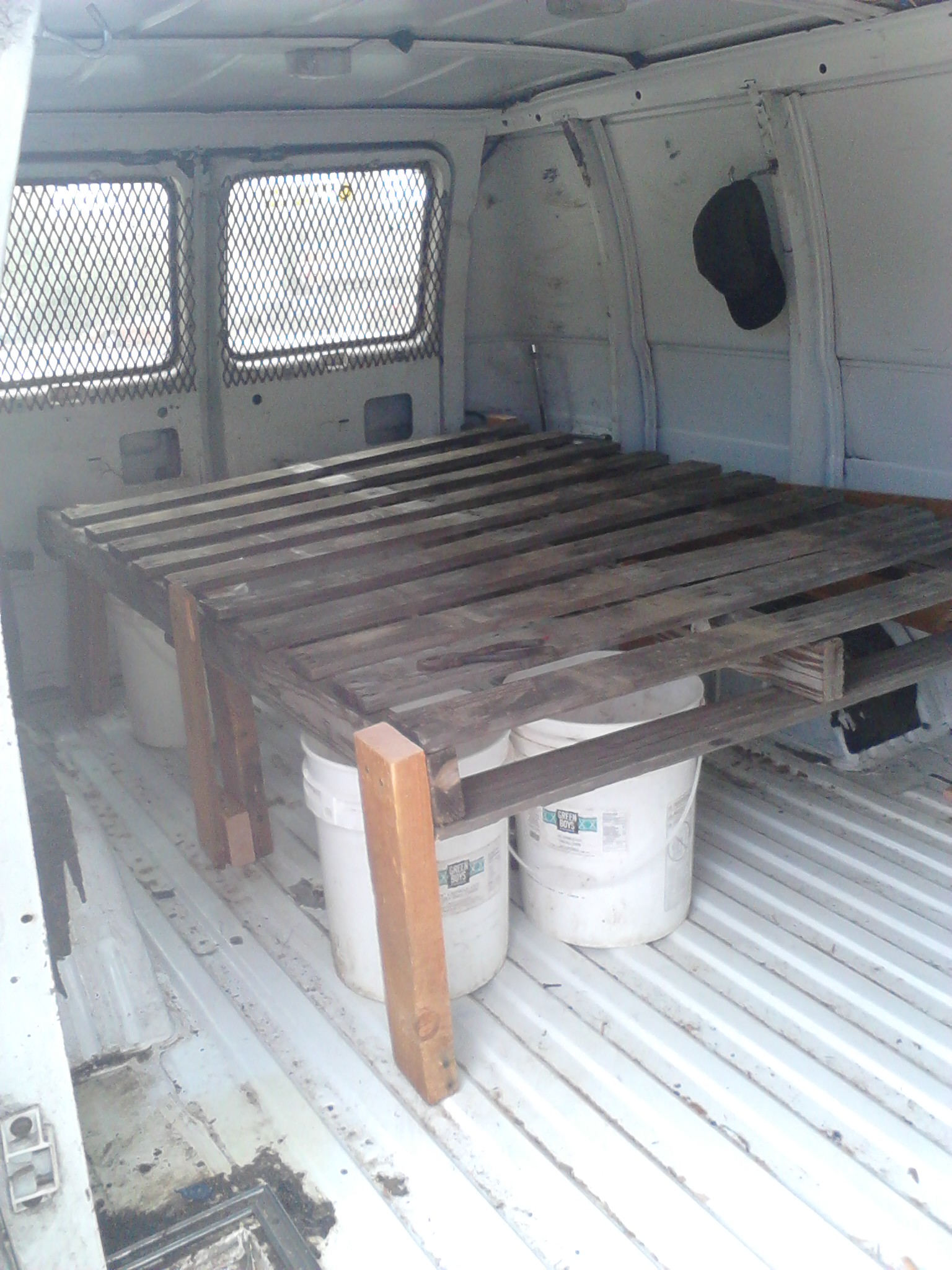 My plans to stay on the pch1 near santa cruz are going well. As usual i have little funds after the van was found, that. It is bare bones as of now, but in the next few weeks ill dumpster enough free materials to enjoy the following seasons in it. Cause, ill be living in a van down by the river...