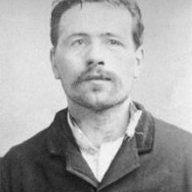 Joined

Jun 18, 2012
Messages

36
Reaction score

3
Age

32
Homebase
Hey guys. Well, I'm in England and looking at heading of (To London, to find a squat) in the next month and a half, depending on funds. I've got almost all the stuff I need. Everything apart from a pack.
What I shall be packing, not including what I will be wearing, is (Keep in mind, I'm 6 foot, 59kg and very sensitive to the cold)
CLOTHES:
1 pair - Thick jeans OR wool trousers
2 pairs - Thick boot socks
3 pairs - Thin, long socks, cotton
3 pairs - Underpants
1 - thick jumper
1 - Beanie
1 - Thermal shirt
2 - Normal T-shirts
TOILETRIES:
1 - Toothbrush
1 - Toothpaste
1 - Bar of soap
1 - Small wash cloth/flannel
1 - Small bunch of cotton buds/ear washer things
1 - Small towel
PERSONAL EFFECTS:
1 - Small notepad
3 - Pencil and pens
1 - Hiking knife
1 - Book (Big, paperback, 600 pages)
1 - Water bottle, 1 litre
1 - Small blanket
MEDS:
1 - Box pain killers
1 - Box plasters
Now, I think that's all I'll be taking. I'm used to hiking,
camping
, packing bags, but I can never guess If I've enough or too much, what do you guys think?
Anyway, that isn't my question. My question is:
What's a rugged, cheap, bare-minimum pack I can get, in England, that can take this? I'd like something In canvas, and something that either has, or can have sown on to it, a hip belt/strap.
I need something with a low(er) profile, nothing like an ALICE with big-ass bits hanging everywhere, I just want something solid, simple, cheap.
Thanks guys.
Also, if you can tell me any bits of kit I can get rid of, please do, thanks. I wont be doing loads of travelling, so I don't need food and lots of water and all that.
Cheers!