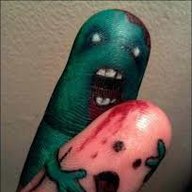 Joined

Jul 31, 2018
Messages

17
Location
2 for 1 Workshop
Running from the Repo-man:
A workshop on the repo industry.
In this workshop i will use my knowledge from being a scumbag repoman for 4 years to teach you how to evade them. You will learn...
How to locate and remove a GPS tracker.
How to evade a repo agent.
The tools they have at their disposal.
What they are and are not actually able to do.
What the police are and are not allowed to do.
What you should do if your vehicle is attached to their wrecker.
How to get a repo agent into major trouble.
No keys? No problem!:
A workshop on vehicle lockouts.
In this workshop i will teach you how to get into almost any vehicle you are locked out of using a fairly stiff wire (or metal coat hanger) and a wedge.