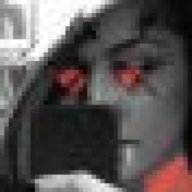 Joined

May 30, 2018
Messages

98
Location
I saw one of my ex girlfriends, and it really made me think...

She looked horrible, she was strung out on drugs, toothless, and psychologically had not changed since she was 19.

I was on the streets when I was young, but after running into her, and having her take me on a little tour of her life, all the fond nostalgia that I used to attach to those memories had turned into the cold realization that there is nothing romantic about the streets, saying you are "old school" shouldn't be something to be proud of...

Plus she is all obsessed with "outlaws" and criminal culture...which I have never understood. She looks up to misery...

How can someone be proud of living as a bum their whole life?