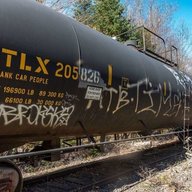 Joined

Jul 16, 2018
Messages

71
Hometown
I'm worried for an old friend of mine, and this post is to perhaps convince a few of you to seek him out and help. In all likelihood he doesn't even remember me, but I heard through a friend of a friend about his current situation:

A few months ago, he had made a series of bad decisions that led to him being without a job. He had been a cross-country truck driver for a few years and was transferring from one company to another. He decided that his position was secure and quit his first job, but then a drug test returned positive for PCP and he was not accepted for the other job. Whether or not it was a fluke, he found other work somewhere, and that's the last I heard for a long time.

Since then, he had been living out of his car and with local friends, commuting to wherever he was working. I'm not sure of all the details, but his car was repossessed with most of his belongings inside and he lost yet another job at about the same time. The last I heard, he had given up trying to make a life for himself, bought a one-way ticket to Las Vegas, and has decided to live out his days homeless by choice on the Vegas Strip.

The last thing he needs is to feel alone, and I know the people of StP will get along with him very well. His name is Brad Griffin, he's about 5'8" or so and in his early 30s. He has dark hair but is balding and is a little overweight. He might be smoking, but he was trying to quit at some point. He loves to where hats with bills. He has some trouble hearing out of his right ear due to a surgery a few years back.

If anyone can find him, I'd love to know what the man is up to. I've not seen him in person since he lost his trucking job and would love to catch up with him.