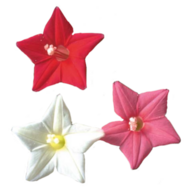 Joined

Dec 20, 2018
Messages

10
Age

19
Location
Hey everyone! I'm Ivy, a new gal to this forum and to the world of traveling in general.

To say I'm completely new would be a lie. I've gone on the average family vacation and I've moved states three times during my 18 years of life. I absolutely love camping and hiking! My passion, likely, stems from there, but just this summer, I've decided that I want to devote my life to traveling the world, meeting new people, trying new things, and exploring. The relation that I could live this way came from my introduction to Into the Wild my junior year of high school. I no longer feel pressured to live one way or another because a road-style life seemed unrealistic. It's incredibly freeing. I've never had a passion that's struck me with butterflies before.

With that being said, my road experience is still very limited. So far, the longest I've spent on the streets is a week, and that was close to home.

Right now, I'm focusing on finishing up my last year of high school and landing a diploma. After that, it'll be a year of restaurant work and freelance artwork on the side. During that year of work, I plan on accomplishing my first sort-of-big, planned trip, by biking 280-something miles across my state. From there, I'll see where the tide takes me.

I hope to meet friends here and learn all I need to know before setting out for real.

Thank you for taking the time to read!