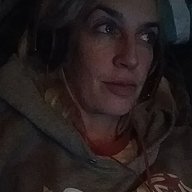 Joined

Nov 25, 2017
Messages

5
Location
Hey all. If you're in or around wilsonville, oregon, or have been in the last 5+ years, you likely have seen this man. Names Rob. Goes by blaze in some circles. Hes a homeless man. A canner. Sometimes flies a sign but very rarely and only within the last year or so. Friendly AF. Drinks Mickeys and loves his bud. Usually seen walking up and down freeway from rest stops into town (and back) with large black trash bag full of cans..
Hes Been missing since March 5th. Left behind his backpack of his only possessions in the back of someones truck where he slept one evening. Very unlike him.
His friends are worried. Any info would be helpful at this point. Ive spent about 8 hours a day since sat 3/10/18 searching for him and giving everyone in wilsonville my number in hopes that someone sees him. No luck yet.
Checking ERs, jails and state medical examiner daily. No sign of him. And no "John Doe's" either.
My phone # is 916-470-3094
If you see him give it to him. Or contact me to Lmk you saw him. I just wanna know hes alive. Feel free to share my # with anyone that may have info or may know him.
Filing missing persons report today.
Thank you for reading.