Hi Everyone,
Although I do not now him, I keep seeing posters up around Eugene, OR about, Noah Dewitt, who went missing on February 13th. He was definitely last seen in south Eugene. He may have been seen in Grants Pass, OR soon after he disappeared.
By all accounts, he seems like a friendly, creative, and thoughtful person. And, like many missing persons, he may have wanted to escape for a while and that's something we should respect. However, he has friends and family who are worried about him, which is also important.
Anyways, here's a news story about the situation:
http://www.oregonlive.com/portland/index.ssf/2015/03/tips_yield_no_clues_on_noah_de.html
And here's a couple missing persons posters I've seen around town: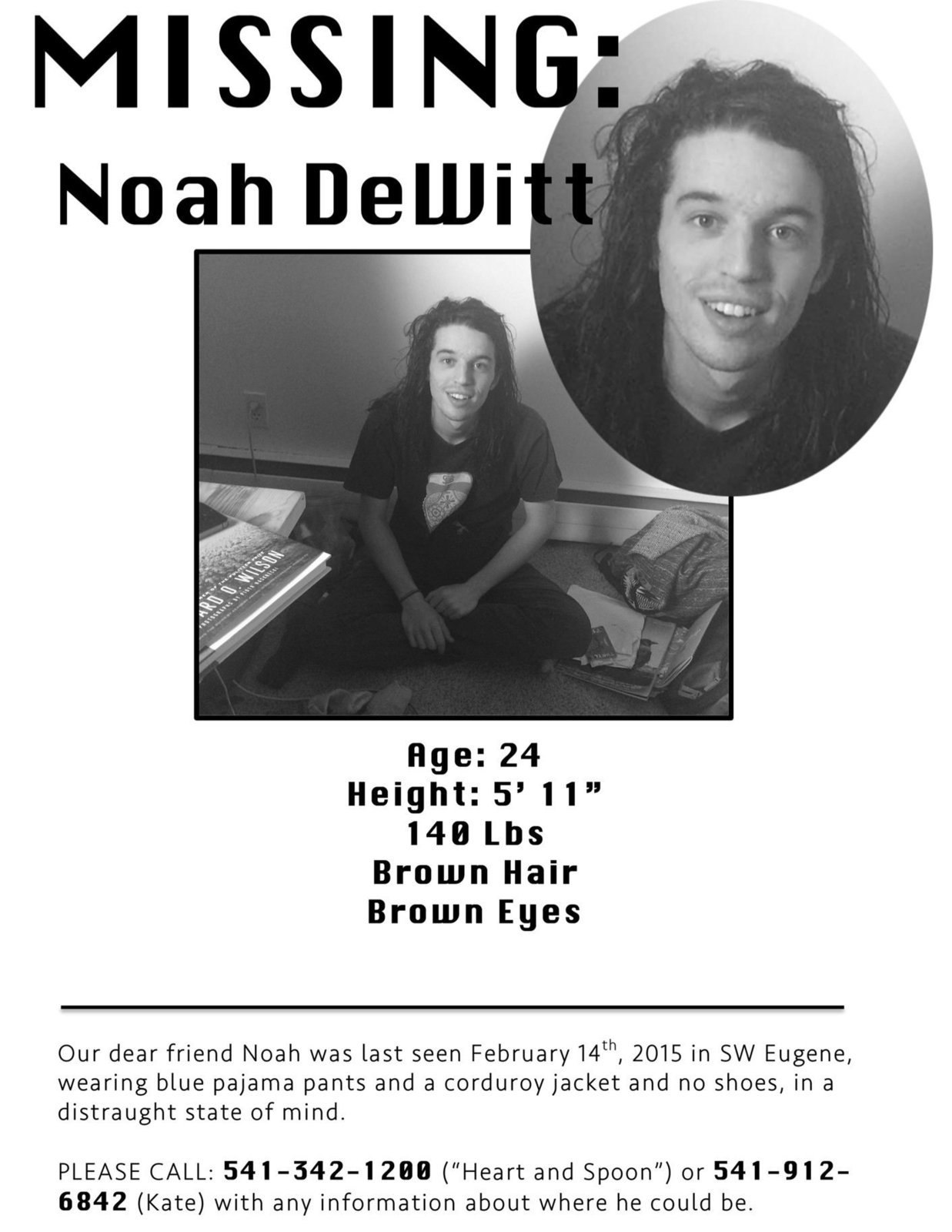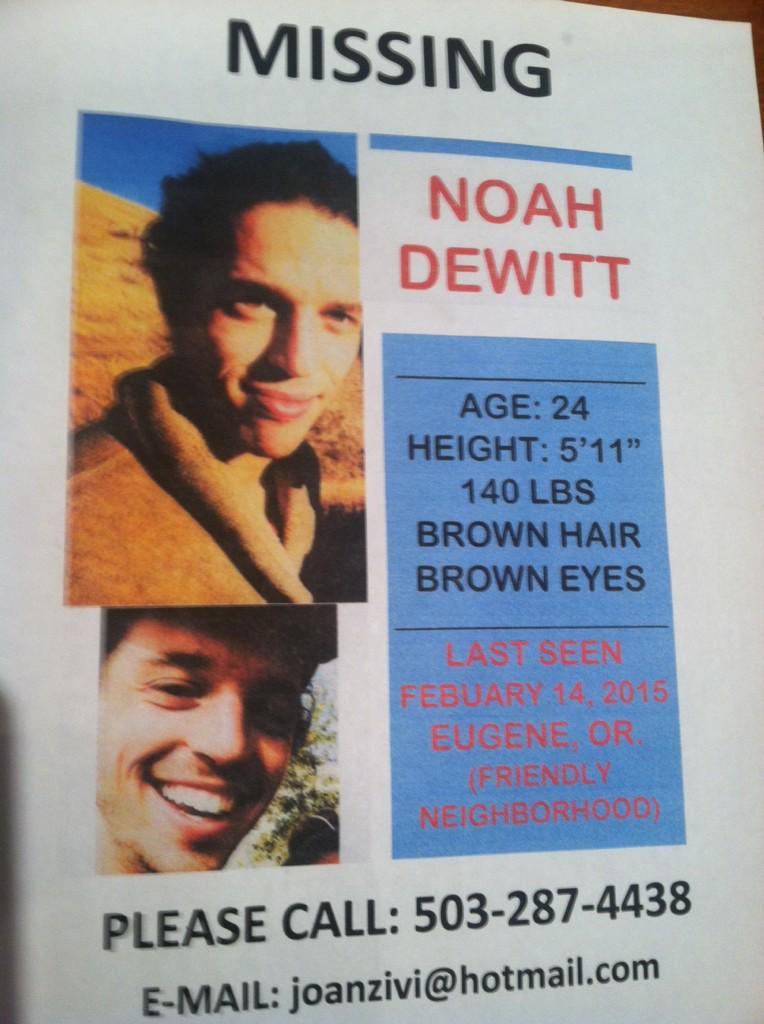 Both posters have info lines to call. You could also post on here, I suppose. I'll be sure to update this thread if any there's any news.
Thank you all.
Last edited: