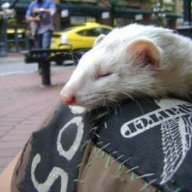 Joined

Nov 29, 2009
Messages

80
Reaction score

0
If anyone has eyes on Jordan, his friends just want to know he's safe. He's comfortable cities are Detroit, NOLA and NY but he could have gone anywhere.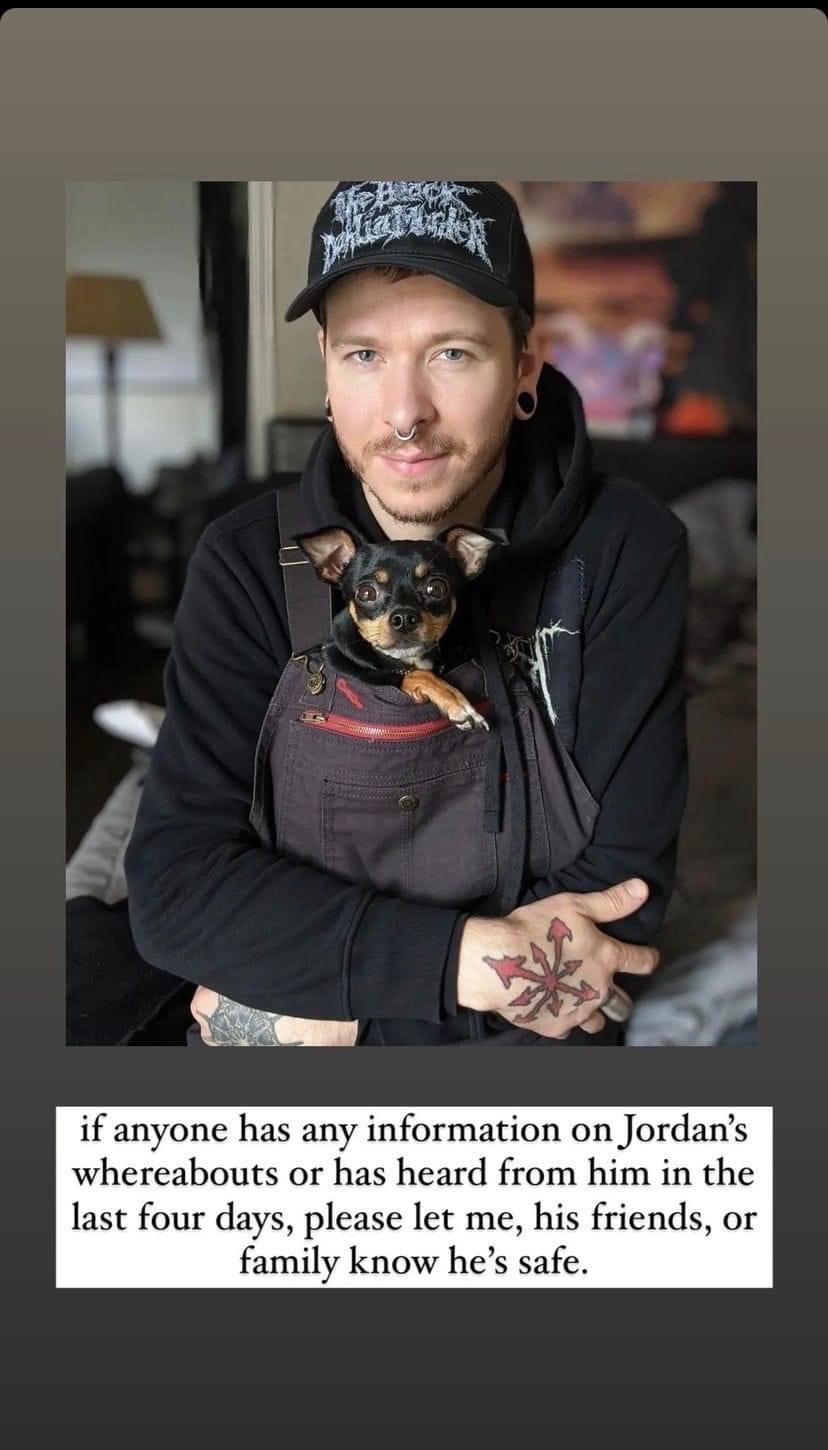 Jordan Sherwin
Missing from Grand Rapids, MI area as of Monday 11/06/2023
We are hoping he is traveling. Possibly heading South. He's been struggling with mental health.
6'1" Caucasian male
Brown hair
Blue eyes
He has a large spiral xenomorph tattoo on the top of his head
Large septum ring
Stretched ears
Deftones White Pony outline tattoo on his neck
Right hand is a red tattoo of the black metal band Craft
Left hand is another band tattoo, all black
He has tattoos on his arms and chest as well
He is likely to be carrying a camo backpack.
Black jacket with metal patches sewn on to it
Black or blue jeans
Black shoes or boots
He is alone
He is on foot
He is struggling with mental health issues very badly right now and is likely in a state of self harm forward thinking.
He has been missing since Monday 11/6/2023
After reviewing the home security system, that was the last day he was home.
UPDATE: 11/13/2023
There hasn't been any news regarding Jordan's whereabouts. His case has been sent to the national missing person's database.
The case number 23-066617 if you have information or would like to stay up to date on details.
Please help find Jordan.
Spread the word.
Bring him home.
Please share this
Edit : Fabio (dog) is at home with Ryan and safe.
Thank you all for sharing
He has deactivated his social media.
His snapchat is still accessible, but, his phone is either off or on Do Not Disturb for phone calls and text messages
If you have any information on this case, please 🙏 reach out.
Jordan is very loved and we just want him to come home.
If you talk to him, please let him know that whatever he is battling right now is not permanent and it can be figured out. This is all temporary. Coming home is always an option.
Jordan has been my best friend for years. He's had patterns of doing this and then showing back up unannounced, but, this is the longest he has ever gone without returning.
We've had people searching the spots that were special to us. I've searched them. The places I know are dear to him are void of his presence.
Please help bring him home. Reach out any time you think of him. Text him. Call him. Tell him you love him if you get in contact with him. His brother and his mom are very worried and just want him back.