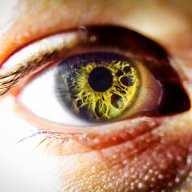 Joined

Feb 16, 2012
Messages

13
Age

27
I need to get out, but I don't know how.

I can't seem to push myself out the door. I've always had the soul of a vagabond. Nothing occupies my mind more, but there's a certain fear that I can't seem to overcome. I need some advice or some help. let go of all

My life hasnt exactly gone to shit, but my happiness has. I hate all the people I know, but I can't seem to let go of them. I hate the way that I'm running my life. Now, I drink too much, smoke even more, and haven't built on a solid relationship in almost a year.

All that I am is slowly wasting away, and I know that hitching would be the perfect reality check, but i can't seem to let go of all I know.

I would really love some advice or motivation to finally just quit fucking with the life I have and start anew. Anything you can offer to get me out the door would be much appreciated.